Data-driven Digital Signage using Calendars
Nowadays, there is a hidden battle taking place in every busy workspace – a battle for meeting space.
People forget to look at the calendar. It's easy to assume an empty room as free while it's actually booked. Interruptions and delays are commonplace. Anything that helps you organize and streamline your staff and clients' daily activities could easily save you a ton of money.
Why digital signage?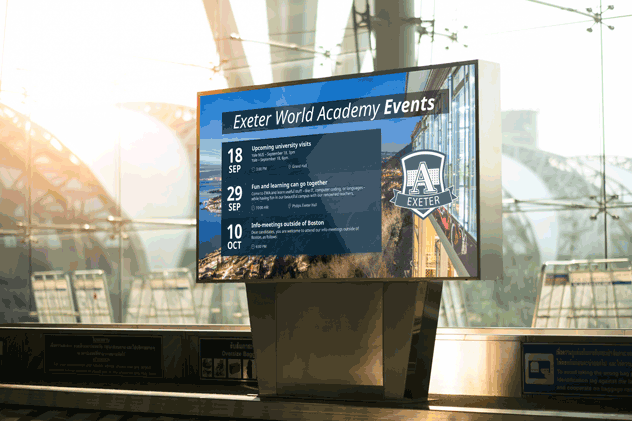 Digital signage is a powerful tool for displaying calendar activities right when this information is needed. No questions asked.
From boardroom sessions and lectures to appointments at the doctor's to concert showtimes.
A digital signage display that keeps track of your events and drives attendance to your establishment is, over time, worth its weight in gold. Regardless of the size and type of your organization.
It's all about the widget.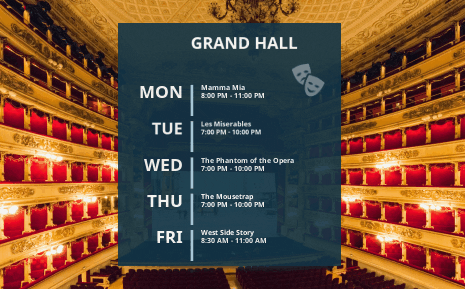 A widget is a simple item that dynamically auto-updates to display live data. The widget is the ideal digital signage component for displaying concise up-to-date calendar information to audiences most concerned at a specific moment in time for maximum impact.
Elementi software features 250 widgets, a dozen of which are designed to work with your everyday calendar tool – be it Microsoft Outlook, Office 365, Google Calendar, or Facebook Events. Elementi widgets are available right from the start, included in your software package.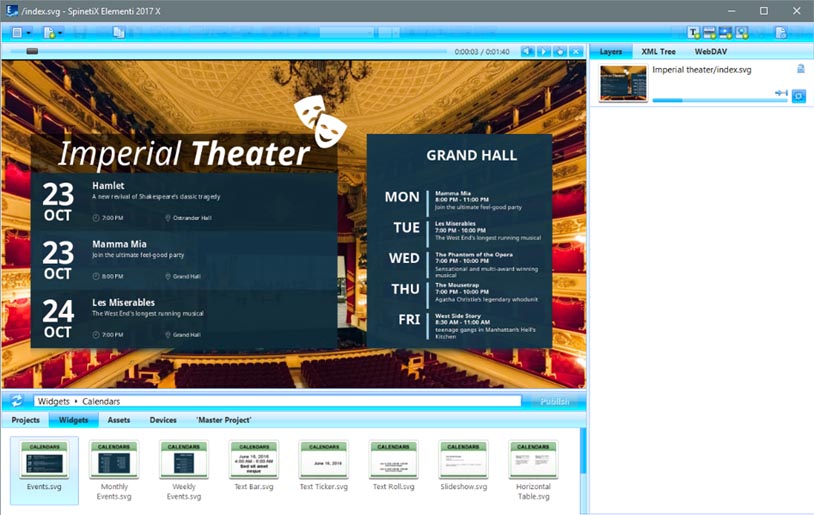 What's more, Elementi widgets are a simple way to easily connect your calendar data to a digital signage display that anyone can manage: a dedicated technical person or an assistant. Simply updating the calendar you use on a daily basis will update the content displayed on the screen.
Use the Elementi calendar widgets for any industry sector and across any organization size – from a startup to a large corporation. Here are just a few examples of how you can put your calendar widget to use at best. The possibilities are limitless.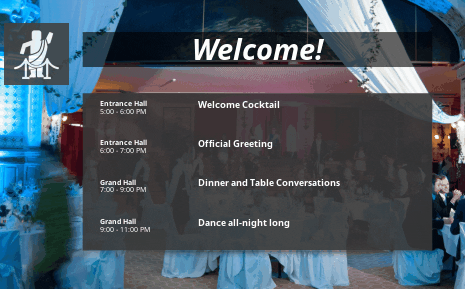 Hospitality.
If you are running a hotel, an events company or a travel agency, a calendar widget can help you:
Promote hotel services
Guide events' attendees
Inform about locally organized events.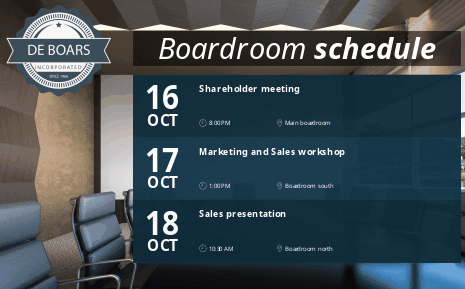 Corporate.
Empower your employees and streamline your day-to-day dynamics by:
Displaying meeting room availability
Keeping track of project deadlines
Reminding staff about birthdays
Promoting internal and community events.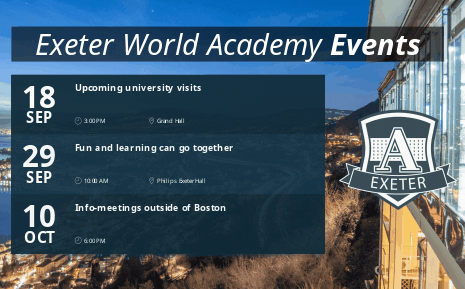 Education.
Use the Elementi calendar widgets to:
Display upcoming visits, events and ceremonies from your yearly calendar
Promote special events and parent-teacher meetings to public, staff, and students
Inform students and staff about upcoming sports activities.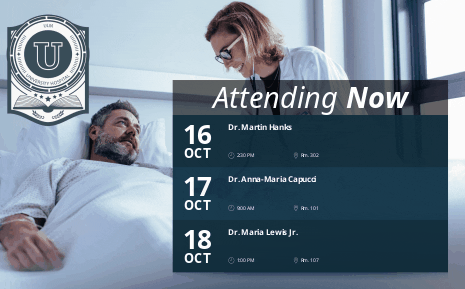 Healthcare.
When lives are on the line, making use of time efficiently and effectively matters most. Use the Elementi calendar widgets to:
Inform patients and staff about doctors' availability
Display information about upcoming medical procedures at specific locations
Reduce perceived waiting time by showing upcoming patient scheduled appointments.
Get started with the Elementi calendar widgets today.
Getting started is easy; download Elementi software, launch it and create away! Just follow the 4 quick steps below:
Step 1: Download Elementi.
Click on the Download button below.
Step 3: Pick a widget.
In the main window, go to the Widgets tab and scroll down and open the "Calendars" folder.
Step 4: Put it on display.
The trademarks and logos of other companies used here are to communicate that SpinetiX products and solutions integrate with these companies' specified products and solutions. For the exact details of these integrations please contact SpinetiX. Unless expressly specified for a particular company, SpinetiX disclaims any other association, affiliation, sponsorship, endorsement or approval by these companies of SpinetiX or SpinetiX's products or solutions.
Discover more digital signage applications.
Contact us.
Now let's talk about your project. Contact us to talk about your specific needs and to learn more how SpinetiX can address them: