Trusted service providers
Connect with a local SpinetiX service provider.
The service providers listed below work closely with us to provide worldwide services specifically around SpinetiX solutions. We recommend the local expertise that they offer in your region and language. 

Americas
Europe

As an all-in-one specialized solution provider, Cotive stands for digital communication & collaboration. We ensure a consistently exceptional experience.
Wernher-von-Braun-Straße 5 63263 Neu-Isenburg
We can serve our customers in: English, German
Services offered: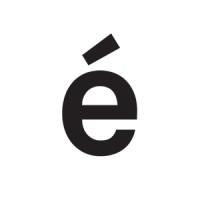 Based in Geneva, écran double develops and integrates solutions for digital signage and hospitality management.
Their services are 100% dedicated to these digital niches in order to bring the right answer to your exact needs.
Rue du Village-Suisse 10,
1205 Genève
We can serve our customers in: French, English
Services offered:









Leader in digital signage solutions, Solmani are experts in:
-LED technology indoor and outdoor (Study, Installation, Training
-Touch-based (Totem interactivity) and passive LCD solutions
-Custom development and monitoring according to customers objectives
Chemin de la Venoge 9,
1024 Ecublens
We can serve our customers in: French, English
Services offered: