Coca-Cola Digital Shelves, Moscow
Redefining Point-of-Sale Messaging
In a feat to differentiate their product line of soft drinks on supermarket shelves,
Coca-Cola HBC Russia employed the innovative digital signage technology from SpinetiX and redefined in-store messaging for its shelves at a major supermarket retail chain. The results are more than promising.
Challenges
The brand was looking for an easy to use cutting-edge intelligent system that helps their products stand out from the crowd at point-of-sale.
We decided to equip the Coca-Cola supermarket shelves with innovative digital shelftalkers. We needed a convenient and easy-to-use consumer attention management system.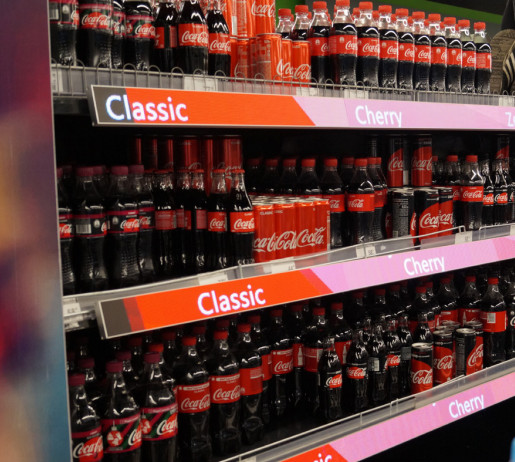 In particular, the project had to:
Improve NARTD (non-alcoholic ready-to-drink) sales from in-store shelves
Feature ability to plan, preview, and deliver advertising messages easily
Include data-driven content that auto-updates and is operated remotely, eliminating the need for on-site presence
Make use of reliable fault-free equipment for 24/7 use in public
Solution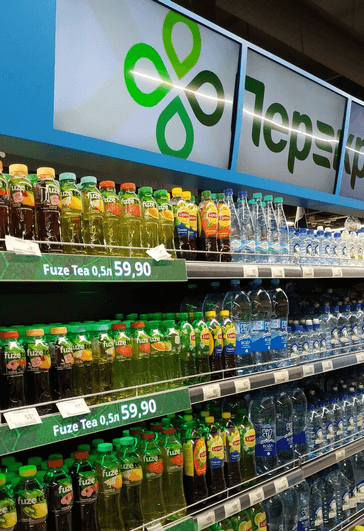 Smart consumer attention management
A total of 9 HMP350 were installed to display synchronized content across two types of displays: an LCD video wall on top of shelves and stretched LED panels acting as an intelligent shelving system.
Thanks to the Elementi digital signage software, experts from SpinetiX Certified Dealer MediaStroyImidz were able to re-create and sync the dynamic content across all displays of the smart shelves installation. 
Meet the integrator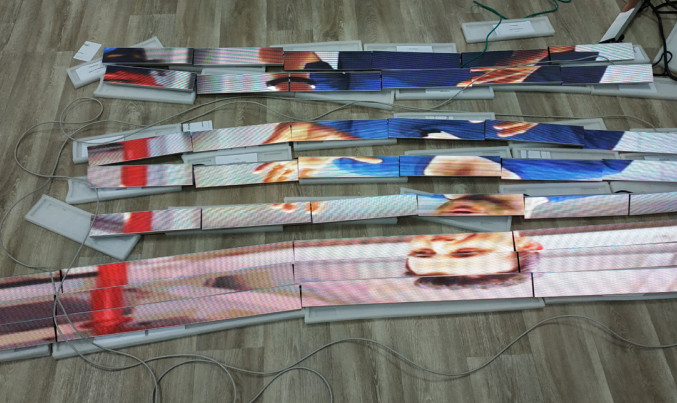 Coca-Cola HBC chose to work directly with the integrator, SpinetiX Certified Silver Dealer MediaStroyImidz, to optimize project costs and speed up project development. Thanks to this close collaboration and the expertise of the certified SpinetiX integrator, no compromise was made on the strict requirements of the brand.
Our task was to carry out the development of a solution, supply and install equipment, create content and launch the project in two weeks. We proposed a high-quality solution and implemented it in record time.
Results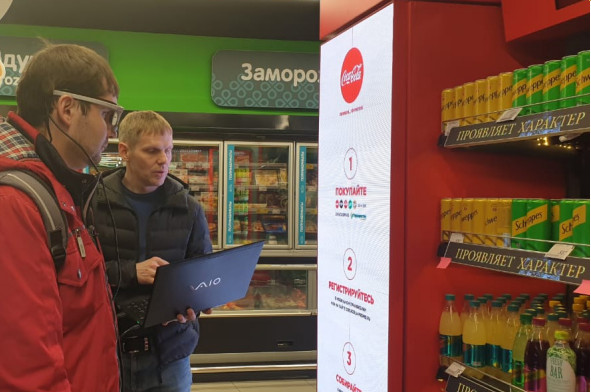 Potential of a sale increased by up to 67%
Coca-Cola HBC Russia involved experts from the field of neuromarketing research to obtain practical confirmation of the effectiveness of the pilot project. Special eye-tracking glasses were used by test subjects, mapping their attention and tracing their interest around the shelves.
It was confirmed that structuring visual information by using digital shelves increases the level of attention and potential of a sale among different segments of the target audience by 35 to 67%.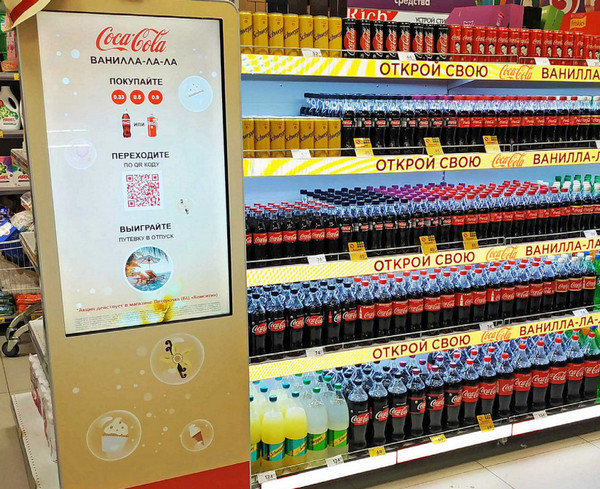 A scalable future-facing solution
Since the publishing of this case study, Coca-Cola HBC Russia has completed a second installation using the SpinetiX solution in another chain of supermarkets.
Now it's Your Turn. Contact us.
Let's talk about your project. Contact us to talk about your specific needs and to learn more how SpinetiX can address them: