Welcome to the Digital Signage Academy
Empowering knowledge and expertise.
The SpinetiX Digital Signage Academy program offers a full range of training services and is the only global professional certification within the digital signage industry. Whatever your background, you can achieve the proficiency you need to work successfully with SpinetiX products and solutions. Take advantage of our wide offering – start your learning journey today!
Upcoming webinar sessions
SpinetiX ARYA Enterprise – Digital Signage Cloud for AV Integrators

Program overview
Discover the different AVIXA accredited training modules offered by SpinetiX and its partners.

Calendar
Find the next training session in your region.
Digital Signage Academy at a glance.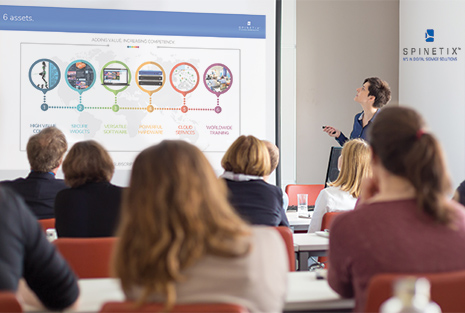 Since its introduction in 2008 thousands of resellers have been trained worldwide by SpinetiX and its partners. The Digital Signage Academy program gives the opportunity to any reseller with basic or advanced experience about Digital Signage to elevate their knowledge and become ultimately a true expert.
Whether you are looking for an introduction to the business or willing to master the different deployments of a Digital Signage project, SpinetiX and its channel ecosystem offer the right session for you. The program combines webinars as well as classroom training delivered in more than 10 languages and in more than 15 locations worldwide.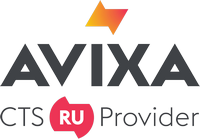 SpinetiX is recognized by AVIXA as a CTS Program Renewal Unit Provider. This means that most of our training modules are accredited by AVIXA and contribute to your Certified Technology Specialist (CTS) certification.
Find your training.
In addition to the webinars featured above, together with our local partners around the globe, we offer training sessions in your language and close to you. Find all the upcoming training sessions for the next 4 months using the tool below. If you don't find the proper date or session, please contact us at academy [at] spinetix.com