Hospitality digital signage success stories.
Make your guests feel special.
For hotels, restaurants, bars, tourist attractions, tourist offices, camping parks, golf clubs, SPA and beauty farms, resorts and other hospitality establishments.
Accommodation facilities, restaurants and other tourist-oriented businesses welcome their guests and provide key services for leisure or business travel. Thanks to SpinetiX easy-to-use and collaborative solution, you have the power to give your guests real-time information relevant to their stay. Make your guests feel that much more special!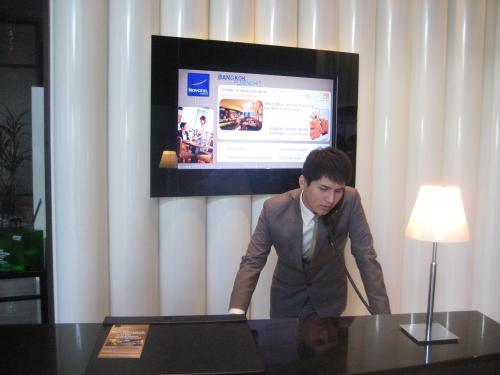 Make your clients' dreams come true.
"Most of the time, clients have the identical questions: what are the best restaurants around the hotel? Can I get a taxi? What is the exchange rate? What should I visit today?... Thanks to Elementi, I created a dynamic presentation once and for all and all such information is now displayed and automatically updated on a screen in the lobby. This way, I can better manage the time I spend with clients having specific requests. It means I can take the time addressing other queries without creating a never-ending line at the reception desk. Guests' feedback is that they really feel special here."
Hotel receptionist, Bangkok
Make your place unique.
"Our restaurant chain is all about fresh food and authentic products. We wanted to share some of the action behind the scenes our guests because it's a way of gaining some more publicity! We decided to install a video wall in each restaurant to show what is happening in the kitchen. We chose SpinetiX because it is easy to install and it just works every day. What I find exciting is that on top of the real-time view of the kitchen we can showcase all our seasonal products, our current offers and specials of the day: and from one place it can be broadcast to all of our restaurants. Guests love to discover how we work in the kitchen. It inspires them and they wish to try immediately what we are currently preparing."
Owner of a restaurant chain, USA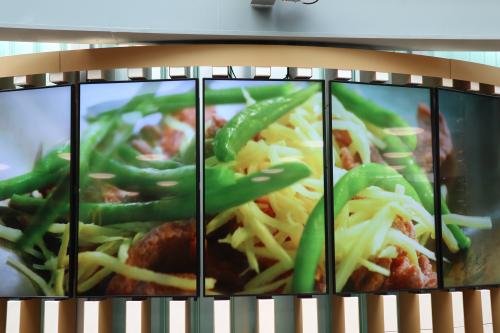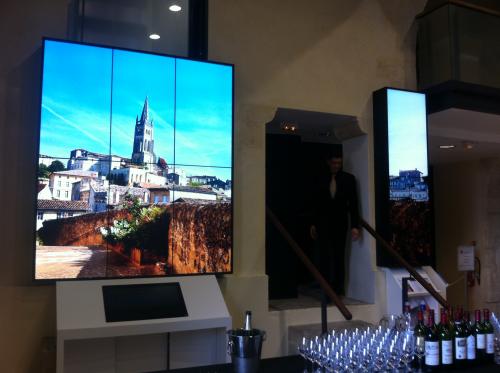 Bring your place to life.
"I had a great time today visiting the city and its monuments. I was afraid when we first arrived to the highlight of the tour because the place was crowded and the line to get in seemed so long. But actually, the waiting was very interesting thanks to a large display featuring videos and information explaining the history of the site but also quizzes that got everyone to play together. In the end, it was quite fast and the visit was really worth it, especially with the special introduction we had had first."
American tourist, France
Our references at a glance.
Thanks to our ecosystem of partners and distributors, we empower hundreds of hospitality businesses around the globe from independent hotels to worldwide restaurant chains.
The Epping Club – Australia
The Epping Club is a 5-star venue delivering all kinds of experiences. It uses 8 advertising screens and additional small-format screens for wayfinding.
The Petronas Twin Towers - Malaysia
Enjoy 360° view on the city landscape from the elevators at the heart of the building: this is magic!
Restaurant de l'Hôtel de Ville – Switzerland
The only 3-Michelin-star restaurant in Switzerland welcomes their clients with SpinetiX technology.
From Le Méridien Hotel in the French Riviera to the famous archeological site of Petra in Jordan, a vast and varied range of tourism and hospitality facilities trust our solutions:
Intercontinental Madrid - Spain
Zurich Tourist Information - Switzerland
Novotel Bangkok - Thailand
SugarBun - Malaysia
Radisson Blu Biarritz - France
Petronas Twin Towers - Malaysia
Grand Hyatt Hotel - Philippines
Saint-Emilion Tourist Information - France
Petra Visitor Center - Jordan
If, like our 10 top clients in hospitality, you have specific needs and want to know how SpinetiX can address them, contact us!