Hospitality Digital Signage Success Stories
Make your guests feel special.
For hotels, restaurants, bars, tourist attractions, tourist offices, camping parks, golf clubs, SPA and beauty farms, resorts and other hospitality establishments.
Accommodation facilities, restaurants and other tourist-oriented businesses welcome their guests and provide key services for leisure or business travel. Thanks to the SpinetiX easy-to-use and collaborative solution, you have the power to give your guests real-time information relevant to their stay. Make your guests feel that much more special!
Success stories at a glance.
From Le Méridien Hotel in the French Riviera to the famous archeological site of Petra in Jordan, we support hundreds of tourism and hospitality facilities around the globe with their digital transformation. From independent hotels to worldwide restaurant chains, we are able to support you thanks to our ecosystem of partners and distributors.
Lake Constance Infotainment Germany
Discover why SpinetiX technology lies at the heart of the infotainment system around Lake Constance - a cross-border region where three countries meet.
Soboba Casino Resort – California
The Soboba Casino Resort is a refined establishment that serves as a great example for not only casino digital signage, but also for full-scale hospitality digital signage.
Azimut Hotel – Russia
For their brand-new business hotel at the heart of Moscow, Azimut hotel chain chose SpinetiX digital signage technology to streamline visual communication with visitors and guests.
Your benefits.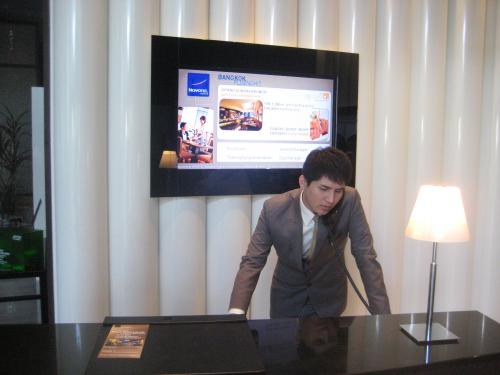 Make your guests' dreams come true.
"Most of the time, clients have the identical questions: what are the best restaurants around the hotel? Can I get a taxi? What is the exchange rate? What should I visit today?... Thanks to Elementi, I created a dynamic presentation once and for all and all such information is now displayed and automatically updated on a screen in the lobby. This way, I can better manage the time I spend with clients having specific requests. It means I can take the time addressing other queries without creating a never-ending line at the reception desk. Guests' feedback is that they really feel special here."
Hotel receptionist, Bangkok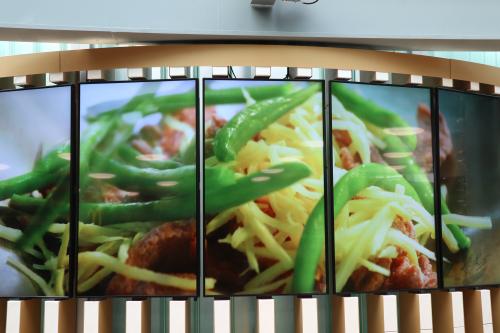 Make your place unique.
"Our restaurant chain is all about fresh food and authentic products. We wanted to share some of the action behind the scenes with our guests because it's a way to gain more publicity! We decided to install a video wall in each restaurant to show what is happening in the kitchen. We chose the SpinetiX solution because it is easy to install and it just works every day. What I find exciting is that on top of the real-time view of the kitchen we can showcase all our seasonal products, our current offers and specials of the day: and from one place it can be broadcast to all of our restaurants. Guests love to discover how we work in the kitchen. It inspires them and they wish to try immediately what we are currently preparing."
Owner of a restaurant chain, USA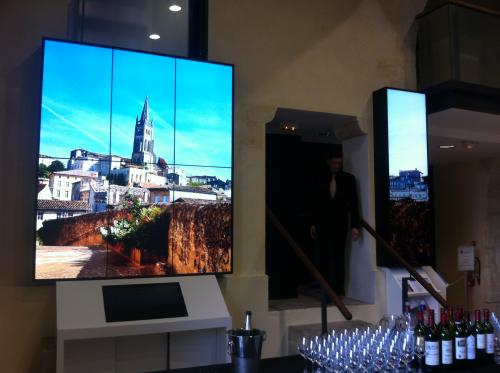 Bring your place to life.
"I had a great time today visiting the city and its monuments. I was afraid when we first arrived to the highlight of the tour because the place was crowded and the line to get in seemed so long. But actually, the waiting was very interesting thanks to a large video wall with information and videos explaining the history of the site but also quizzes that got everyone to play together. In the end, it was quite fast and the visit was really worth it, especially with the special introduction we had had first."
American tourist, France
Driving the digital transformation of hotels and restaurants.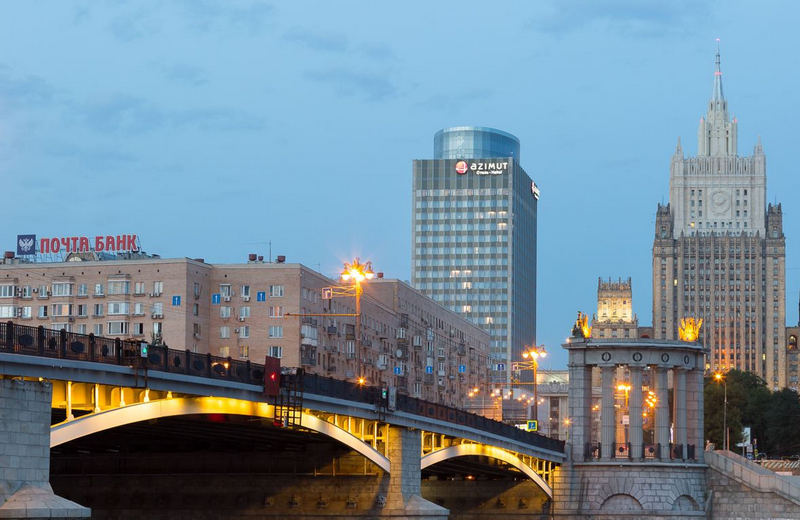 Azimut Hotel, Moscow.
Azimut Smolenskaya is the newest business hotel of the famous Russian chain at the heart of Moscow. While it occupies a historic 23-story building of the former "Belgrade" hotel, Azimut's philosophy is firmly oriented towards the future.
Azimut chose SpinetiX digital signage technology to invigorate its visual communication with visitors and guests.
We had previous experience with SpinetiX equipment in another Azimut hotel. We knew the solution would fulfill all our expectations. And it delivered.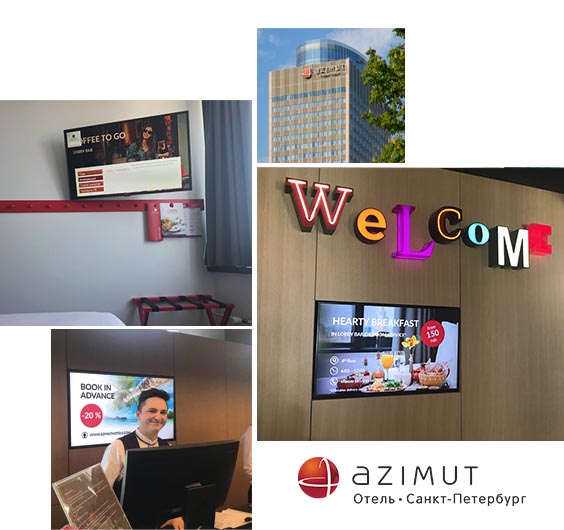 A highly integrated system that is easy to manage.
The hotel management was looking for a reliable and easy-to-use integrated system that allows to greet guests at the reception, display useful information for delegates throughout its 8 conference halls, stream live sports in the restaurant area and display marketing messages on the internal TV network of 482 TVs.
In total 23 SpinetiX HMP players work with 12 professional LG panels throughout public hotel areas as well as in-room TV screens to display useful information, live content, promotional material, and emergency alerts.
A single person administers the content creation system comprising of a post with Elementi digital signage software installed while two staff members are charged with updating on-screen content on a regular basis.
The result is a streamlined visual communication channel in its own right that is easy to use and whose content is easy to manage and update. Learn more by reading the case study.
Discover how to take part in the digital transformation journey.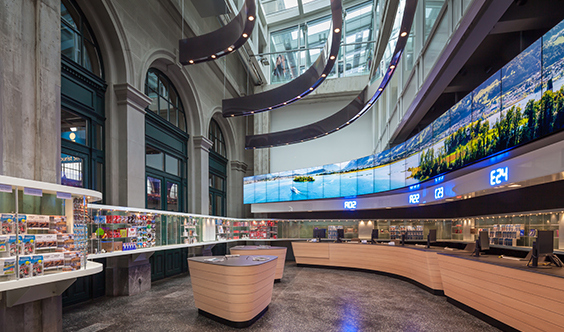 Discover how visual communication brought by SpinetiX on screens stimulates interactions between guests, receptionists, food & beverage staff and every other stakeholder at hotels, bars, and restaurants. Download the presentation and the Elementi demo project tailored to the Hospitality sector to see and showcase the benefits of digital signage.
They chose SpinetiX:
Intercontinental Madrid - Spain
Zurich Tourist Information - Switzerland
Novotel Bangkok - Thailand
SugarBun - Malaysia
Radisson Blu Biarritz - France
Petronas Twin Towers - Malaysia
Grand Hyatt Hotel - Philippines
Saint-Emilion Tourist Information - France
Petra Visitor Center - Jordan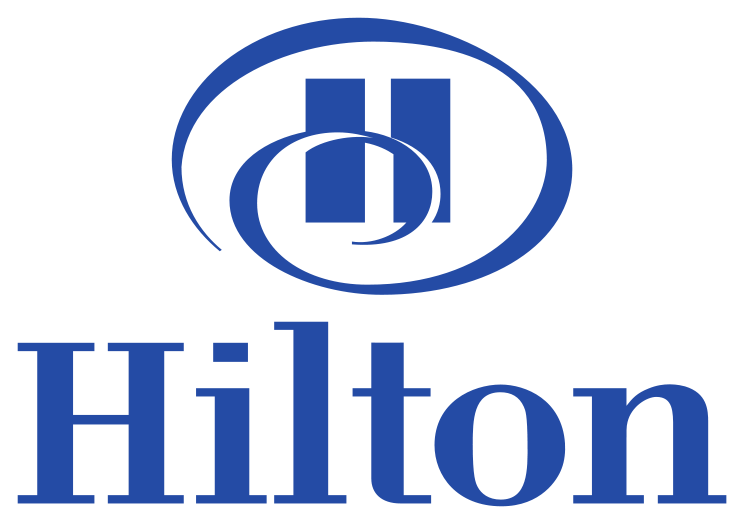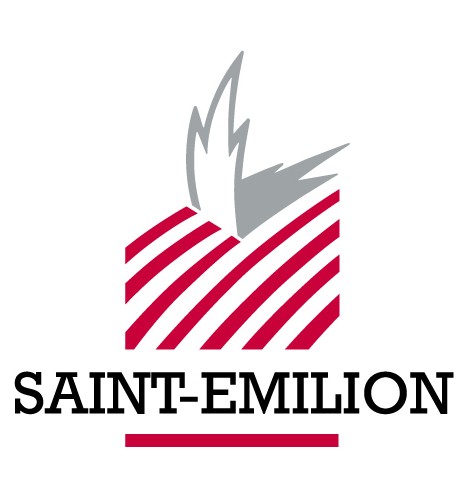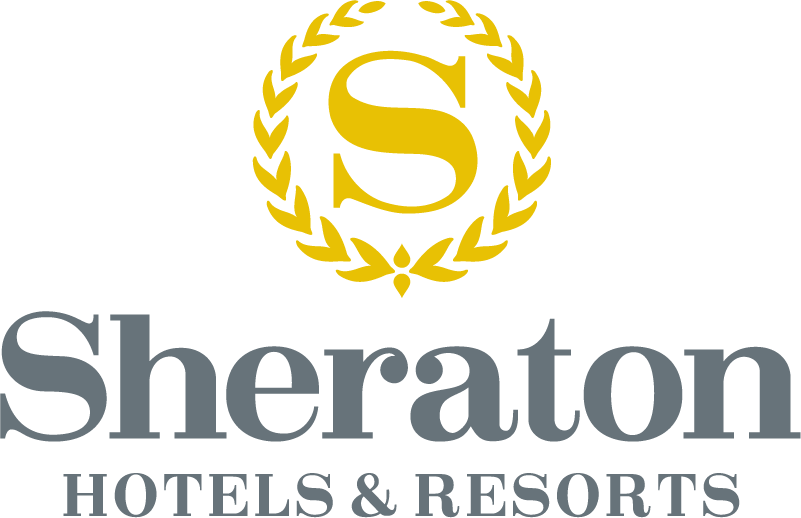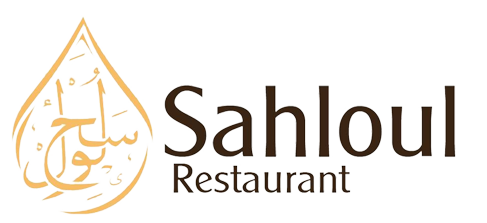 Contact us:
Now let's talk about your project. Contact us to talk about your specific needs and to learn more how SpinetiX can address them: