Soboba Casino Resort - California, USA
A resort-wide hospitality digital signage solution from SpinetiX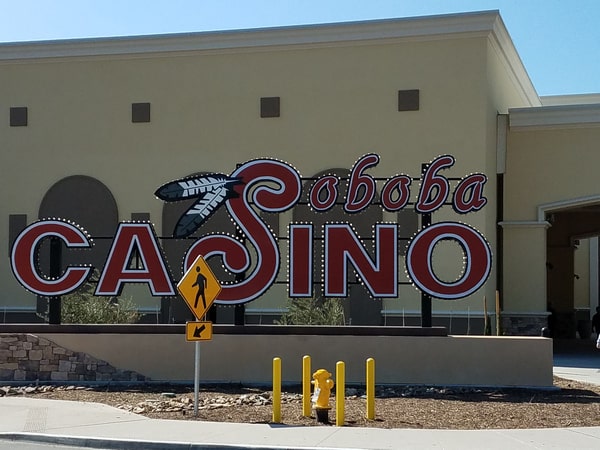 The Soboba Casino Resort is a refined hospitality establishment that includes a 200-room hotel, a large casino, an events and conference center, and a golf course all within an area of more than 400, 000 square feet nestled at the foot of San Jacinto Mountains between Los Angeles and San Diego, California.
The resort serves as a great example for not only casino digital signage, but also for full-scale hospitality digital signage. Dynamic displays are installed across the entire property – a complete digital signage solution for hospitality provided by SpinetiX and installed by partner Agility AVL.
Project requirements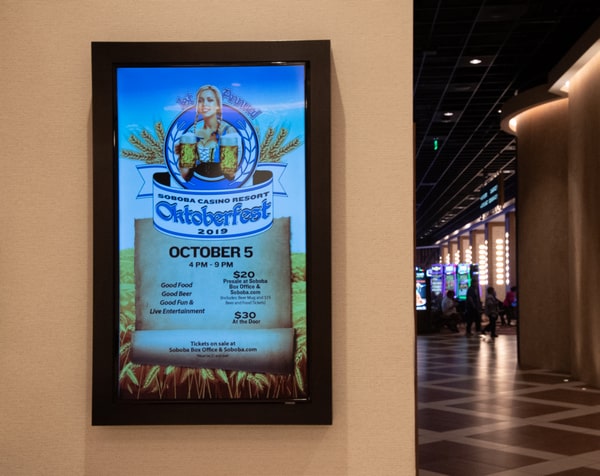 Building works of the Soboba Casino Resort completed in 2019. Starting from scratch, the property management had to carefully weigh in the digital signage solutions that can fit the requirements. The SpinetiX digital signage solution was chosen over its flexibility to serve different functions in a hospitality context as well as for its scalability. Other requirements included:
Reliable professional-grade technology that runs 24/7 and requires minimum maintenance
Secure content delivery from multiple sources of information including streaming service, slot server, room reservations system, and events scheduling
Ability to play full HD content to multiple screen types and configurations, including LED and video walls
The client wanted something unique that would rival any Las Vegas property.
A digital signage solution for hospitality by SpinetiX
More than 90 SpinetiX HMP350 players are installed throughout the resort powering the content displayed on 65", 75", and 80" LCD displays as well as a number of LED video walls. The resort-wide digital signage installation contains welcome screens at the reception, digital menu boards across the food-and-beverage facilities, video walls throughout the casino gaming floor and a signage solution for events at the resort's conference center.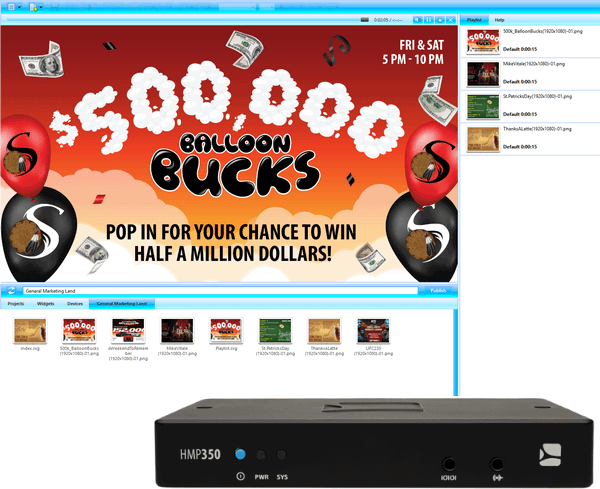 Digital signage widgets for data-driven content
A set of highly customizable data-driven widgets that are included in Elementi digital signage software bring raw data from the tools that resort staff use daily. This way, staff don't need to bother with manual content updates as content on the displays automatically adapts during a lucky jackpot win or when the time an event starts is updated in the conference center's Excel timetable.
Resort-wide signage applications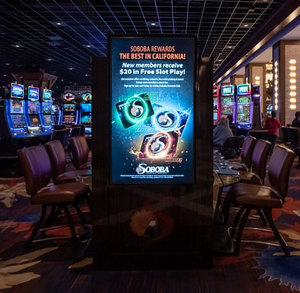 Casino digital signage for the gaming floor
LED video walls on the sides of the casino gaming floor help promote games and tournaments. Endcap displays at the end of slot-machine rows perform the same function.
All dynamic displays throughout the gaming floor are synced and can display the same content at the right moment to create an all-round audiovisual experience in real time during jackpot wins.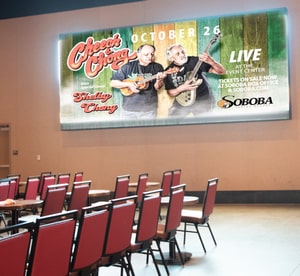 Events signage for the conference center
A vertical display with wayfinding is installed at the conference center's registration desk to inform and promote to guests current events taking place at the center.
A large video wall in the grand hall can be used to suit any event or presentation and displays promotional material during the rest of the time.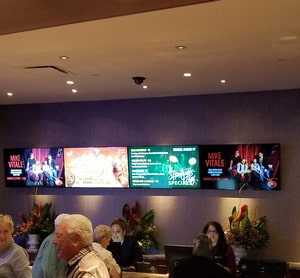 Welcome screens at the reception desk
Dynamic displays installed at the hotel's lobby and reception desk serve to inform visitors and guests about the resort's amenities and events.
The HMP players that power the display content are linked to the property's messaging system which can take over at any time, for example, during an announcement from the reception desk.
Digital menu boards for F&B areas
The extensive dining facilities of the Soboba Casino Resort include 1 fine-dining restaurant, 2 cafes, and 4 fast-food areas – all equipped with digital menu boards from SpinetiX. Some of the screens across F&B areas also show promotional material.
All screen content for the resort, including content for digital menu boards, is created with Elementi digital signage software.
Results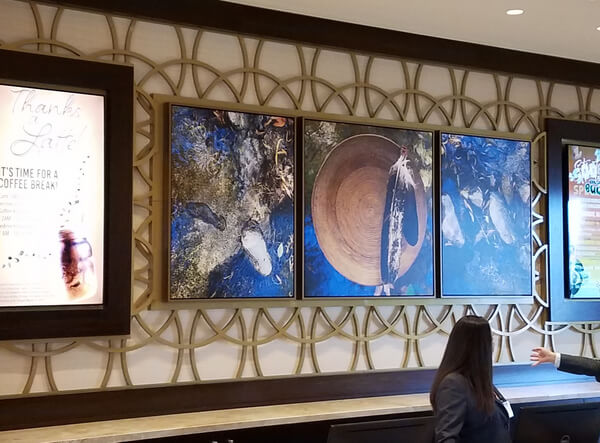 Information is displayed in an appealing way at the right time and to the right audience due to a flexible digital signage solution that maximizes value across the entire property.
The property has expanded its digital signage installation by more than 50% in less than a year and is already planning to extend it further to the resort's golf course. All this is possible due to a scalable solution that minimizes costs.
Low to non-existent maintenance costs means that the only extra cost the client is left with is that for expanding the system.
Now it's Your Turn. Contact us.
Let's talk about your project. Contact us to talk about your specific needs and to learn more how SpinetiX can address them: