Our digital display solutions for small businesses.
Improve sales. Earn trust. Maximize costs.
As a small business, you are probably looking to improve sales and earn the trust of your customers, all the while maximizing your costs. You are looking for a way to engage your audience with impactful, easy to update messaging – a flexible solution that won't break the bank.
It's time to start unleashing the power and versatility of digital signage.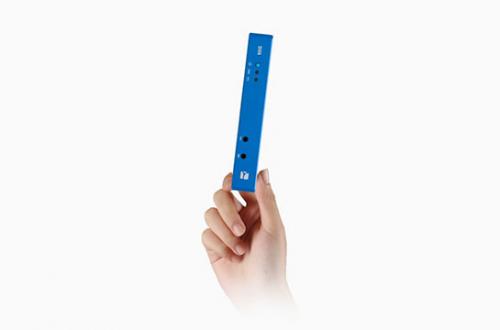 It's time for DIVA - Digital Signage Player.
DIVA - Digital Signage Player is our plug-and-play digital signage solution we designed to fit the needs of small businesses. It is easy to set-up, affordable to deploy, and delivers an unmatched degree of autonomy in creating engaging on-screen content.
We match the quality and security requirements of small businesses so that, every day, thousands of small businesses trust our solutions to deliver relevant, high-impact digital signage content.
Bring your story to life with DIVA - Digital Signage Player.
For more than a decade, we have been constantly innovating to deliver cutting-edge technology that helps our customers shine.
Share your story with DIVA - Digital Signage Player, our latest plug-and-play solution for small businesses. Create and schedule instantly for maximum impact. Easily craft your content thanks to DIVA - Digital Signage Player's user-friendly web interface as well as included ready-to-use apps and templates. Digital signage doesn't get any easier than this. And it's all included with your player right from the start.
Go simple!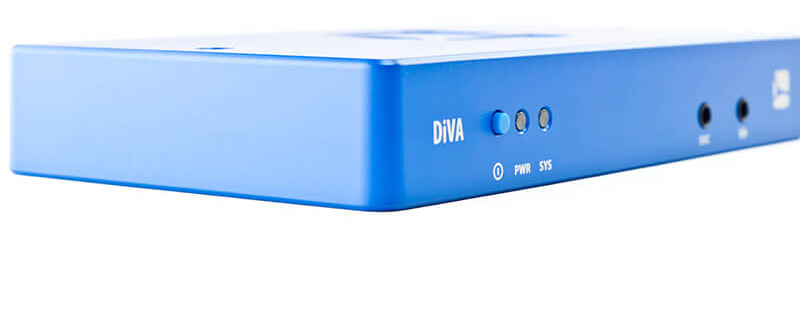 We simplify installation constraints of your digital signage projects. DIVA - Digital Signage Player's compact and robust form factor allows secure and quick installations close to the screen, or in especially narrow spaces. Our player's unique passive cooling design makes our DIVA - Digital Signage Player silent and reliable even in dusty, sandy, humid, or greasy environments. No complex setup and no software installation required: everything you need comes with DIVA - Digital Signage Player and is ready to use.
Create impactful content on the go.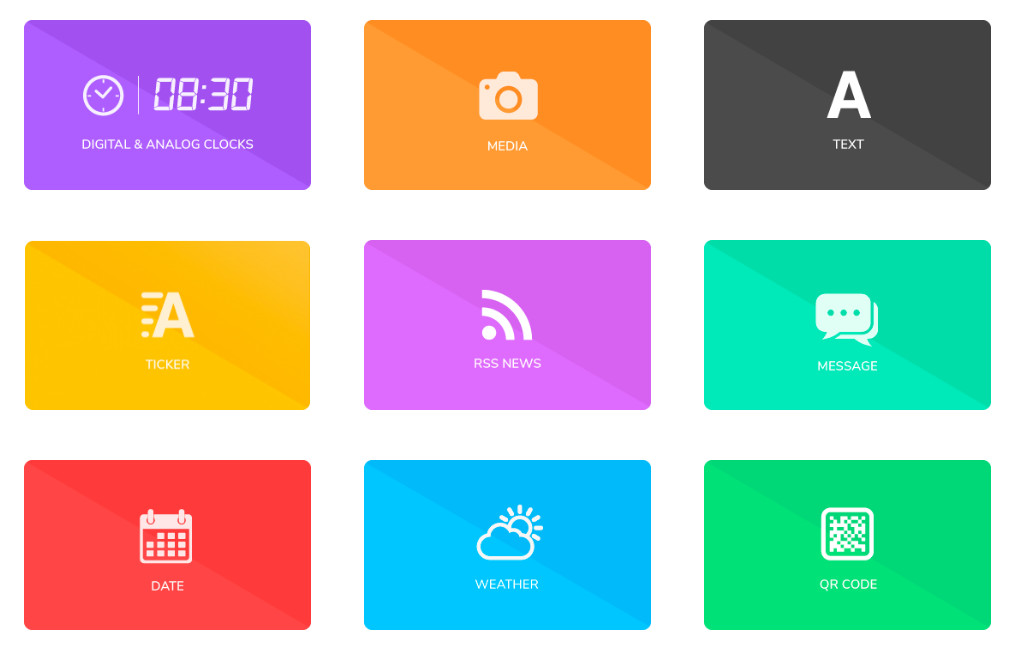 Built into DIVA - Digital Signage Player are 9 high-quality web-based components we call apps that are ready to use and help you create maximum impact today. DIVA - Digital Signage Player's included apps for weather forecasts, clocks, date, time, instant messaging, RSS feeds and more help you bring your digital signage to life. Forget recurrent subscription fees - everything you need is right at your fingertips.
Protect your investment.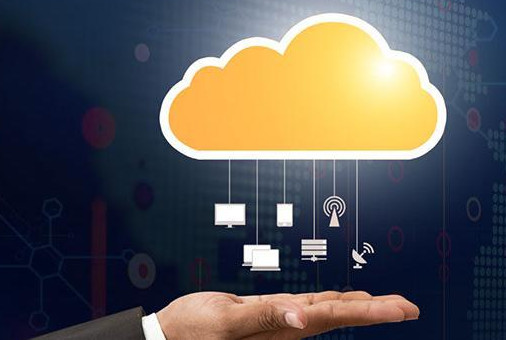 DIVA - Digital Signage Player is reliable, durable and stable. It comes with a premium 3-year warranty that protects your investments. It is ready to work without monthly subscription fees. This truly minimizes your maintenance and operation costs that can otherwise heavily impact your total cost of ownership.
All our added-value services are optional and are designed to extend features, reduce your costs and maximize your resources.
Go flexible!
Versatility and adaptability, combined with highly-engaging content is what makes digital signage universally effective and provides more benefits to small businesses than anticipated. A screen powered by DIVA - Digital Signage Player means you can be flexible with your messaging and, in a few clicks, make changes without the need to re-print.
Agencies, fitness centers, medical practices, fast-food establishments and anyplace where clients are required to wait their turn to be served are perfect candidates for digital signage. Those extra few minutes of waiting time is when you have the chance to engage your audience with targeted content whether by projecting your brand image, supplying useful information, or simply making time pass quicker.
DIVA - Digital Signage Player for reception.
"I needed a way to make potential partners confident about doing business with us right from the point they enter our premises.  DIVA - Digital Signage Player allowed me to promote the fact that we have a global footprint. The world clock app helped me do that in minutes. The video and image are of great quality!"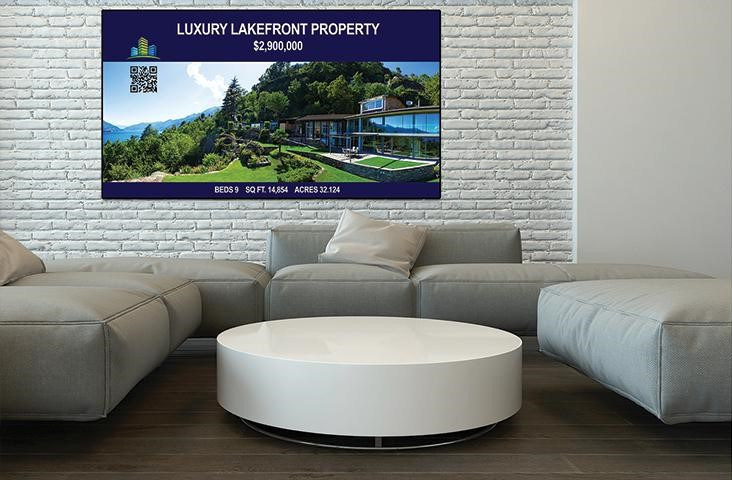 DIVA - Digital Signage Player for a real estate agency.
"DIVA - Digital Signage Player lets us quickly share the best properties with our clients, and a simple QR code allows access to all the property details."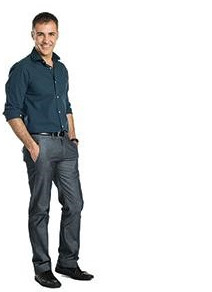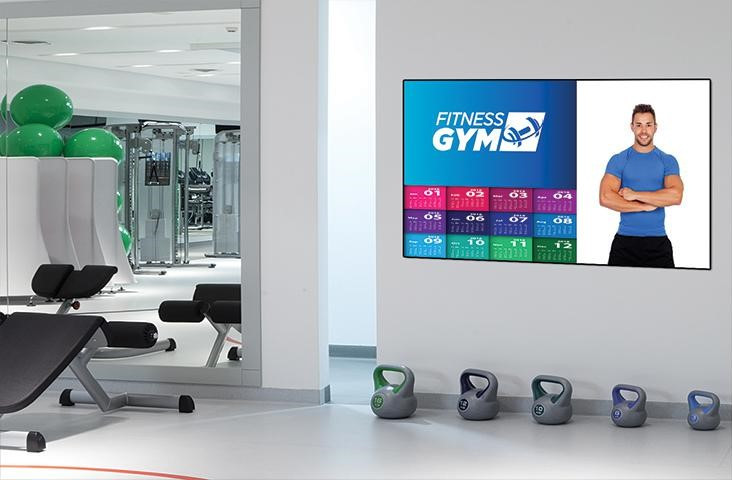 DIVA - Digital Signage Player for the gym.
"We now promote our workout classes and schedules as well as our trainers. The sports RSS feed app allows us to keep on-screen content dynamic."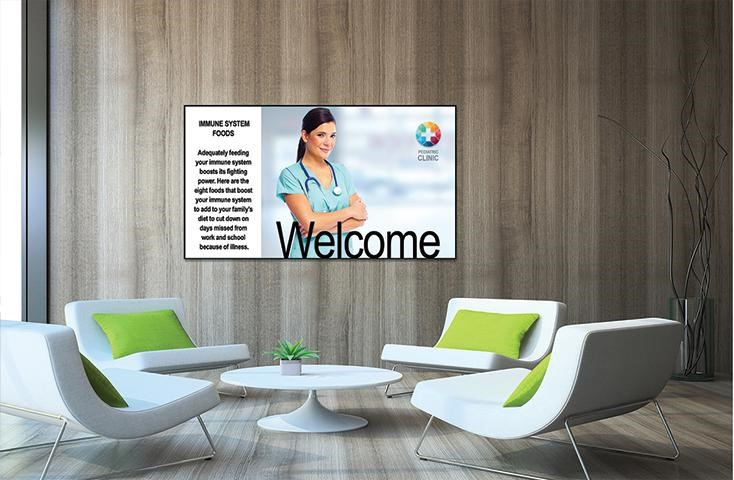 DIVA - Digital Signage Player for your medical practice.
"I needed a way to keep my patients engaged while they wait for admission. With DIVA - Digital Signage Player, my screen turned into the main source of relevant and timely health and medical information. Setup was easy, and I could see the results immediately."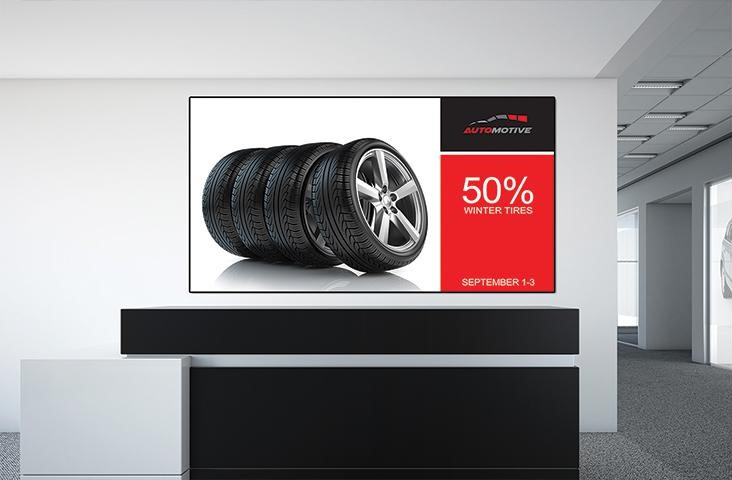 DIVA - Digital Signage Player for car repair centers.
"Since we installed DIVA - Digital Signage Player at the reception of our garage, we've streamlined our client communication efforts. DIVA - Digital Signage Player allows us to showcase our daily, weekly and monthly offers. When needed, anyone in our team can update the screen content from their tablet."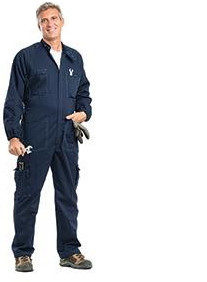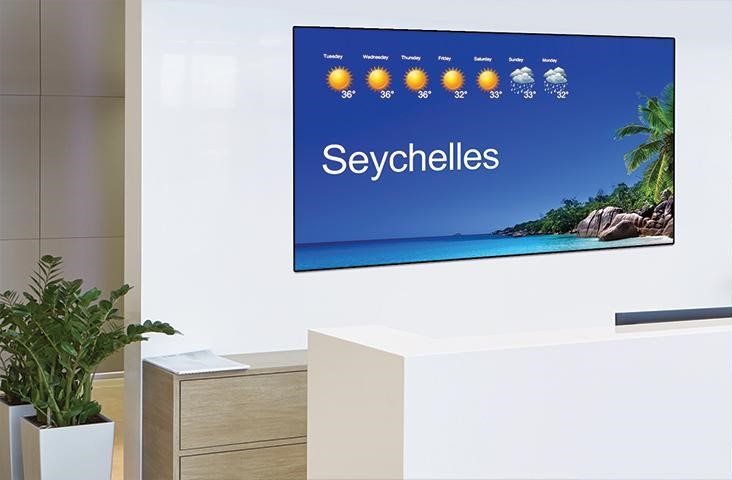 DIVA - Digital Signage Player for a travel agency.
"Marketing a destination on a big bright screen and showing videos on-demand is much more engaging than static printed pictures. I just create new offers and make them look eye-catching with photos, videos and with localized weather. I would never go back to printing."

Discover more of our tailored solutions.
Real-time dashboards
Products directories
Integrated digital signage & IP video
Content delegation
Interactive digital signage
Queue management
Room reservations and way-finding
Welcome screens for retail
And more...