Bringing Internal Communication to 1300 Employees at a Production Site
AGCO-Massey Ferguson, France
AGCO, a leading global manufacturer, and supplier of agricultural solutions, chose the SpinetiX Complete Digital Signage Solution for its largest production site in Europe where Massey Fergusson tractors are manufactured.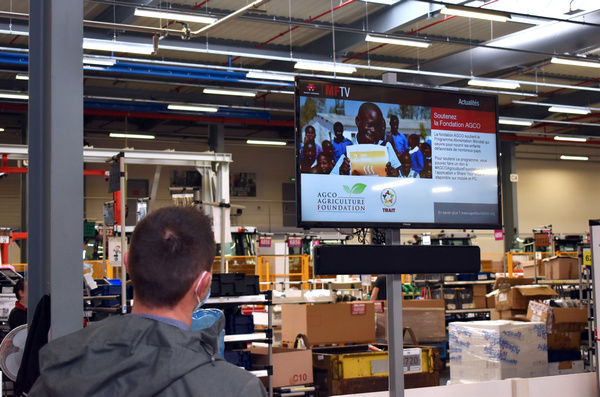 The SpinetiX digital signage technology proves a great way to disseminate corporate communication to the site's more than 1'300 production-line employees and serves as an alternative channel when no laptops or company-supplied phones are possible.
Challenges
To develop a new internal communication channel that connects all employees and strengthens their sense of belonging and commitment to the company
To have a system that is flexible and scalable enough to meet the current and future needs of the company
To allow for minimum investment during future system expansions
We selected SpinetiX specifically because of the SpinetiX ARYA cloud platform. It met our needs because it is intuitive and therefore, easy to adopt and set up content right from the start. In addition, support comes right from within the solution in the form of live chat.
Solution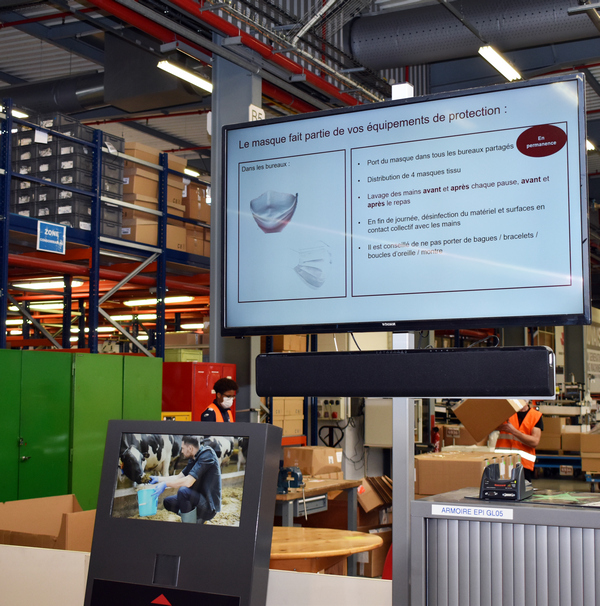 Content management in the cloud with the SpinetiX ARYA platform and HMP players
To meet the requirements of the project, the AGCO group relied on the expertise and support of the SpinetiX team who advocated for their complete digital signage solution. The solution includes the cloud-based digital signage platform called SpinetiX ARYA Enterprise, combined with SpinetiX HMP300 media players.
SpinetiX ARYA Enterprise digital signage cloud platform allows one or more users to create and distribute content in a simple and efficient way on any display part of the installation. 25 SpinetiX HMP300 players were installed across three sites to distribute information from the head office to employees via SpinetiX ARYA. The displays of varying brands and types are located at a number of workspaces and, in particular, at the remote production line site which is located far from the management office building.
Results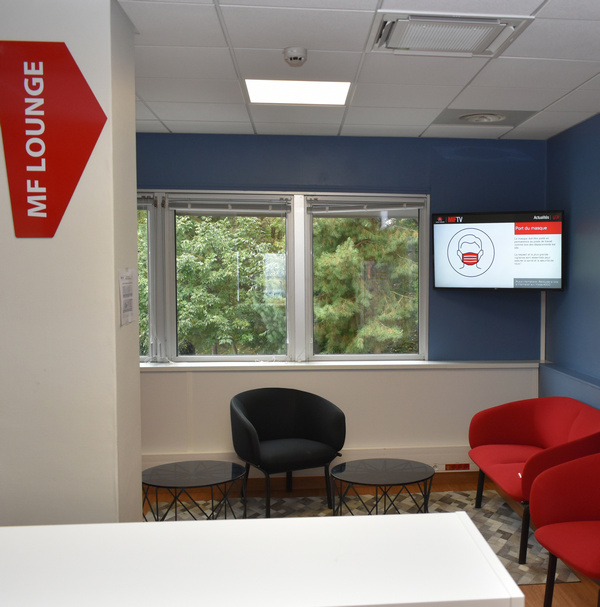 A system that helps corporate culture transpire
Employees particularly appreciate this new communication channel, served by the SpinetiX digital signage solution, as it provides them with a flow of information in real-time. Communication is now more fluid between employees of different departments despite the distance between sites and this has helped to strengthen the feeling of cohesion and team spirit. The locations where the screens are installed allow employees to have access not only to information, but also to meet and discuss together.
Now it's Your Turn. Contact us.
Let's talk about your project. Contact us to talk about your specific needs and to learn more how SpinetiX can address them: