Make a difference today with the FREE Discovery plan
SpinetiX ARYA's intuitive cloud delivers personalized content to celebrate your customers for who they are and your staff for what they do.
You don't need to be creative to go all stunning with SpinetiX ARYA. The carefully crafted templates with animations and transitions will show off what's on sale, make your clients feel welcome, or simply create the right ambiance for doing business.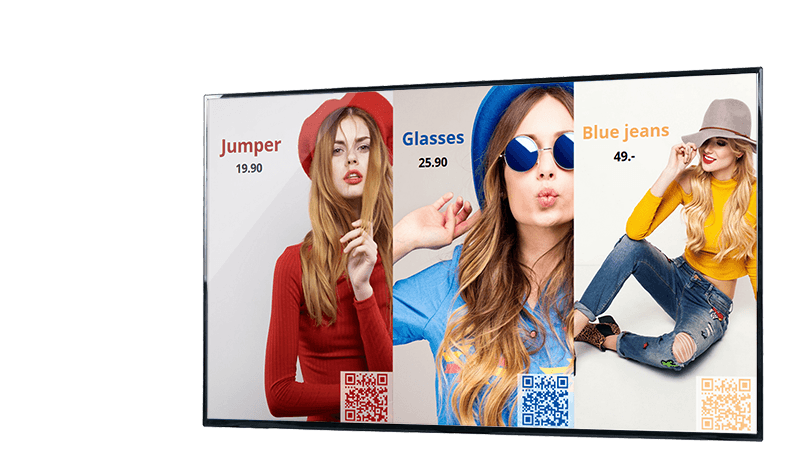 Unleash your Creativity with SpinetiX ARYA Premium
With SpinetiX ARYA Premium, you can do more. Customize existing templates or create your own and add QR codes. Resize and reposition any element in your composition like text, videos and images.
With Premium, you can also create and deploy alerts quickly, use tags to quickly publish content on any player, as well as manage multiple users and assign roles for each.
Cloud-based signage as a service with SpinetiX ARYA Enterprise.
Use the flexibility of SpinetiX ARYA and the power of Elementi – the N°1 digital signage software. Create content with Elementi and its 250+ data-driven widgets. Upload and deploy it via SpinetiX ARYA.
You are a dealer and want to get started with a demo account?