Digital Signage for Education
Create the right learning conditions.
For kindergartens, elementary schools, high schools, colleges, university campuses, corporate training centers, and other educational facilities.
Educational institutions worldwide, from kindergartens to university campuses, trust SpinetiX daily to effectively communicate with students, teachers, and parents. They choose the SpinetiX solution to save time and resources by making easy-to-display class schedules, timely inform of any last-minute change or update, share public transportation timetables, deliver security messages, entertain, advertise cafeteria menus, and engage participants in locally organized events. Everyone sees benefits!
Success stories at a glance.
From the Alice Smith International School in Malaysia to La Sorbonne University in Paris, we empower hundreds of educational institutions around the globe with their digital transformation. From local schools to university campuses, we are able to support you thanks to our ecosystem of partners and distributors.
InfoZone Project – Russia
The St. Petersburg administration has trusted SpinetiX digital signage technology for more than 7 years now to cater to the pedagogical, educational, social, and informational needs of the 21st-century school.
Goethe University – Germany
See why one of Germany's largest educational institutions chose SpinetiX digital signage to diffuse communication to more than 40,000 students across five campuses.
EPFL – Switzerland
The Ecole Polytechnique in Lausanne uses SpinetiX digital signage solution across campus to keep students informed in real-time of different classes and activities.
Your benefits.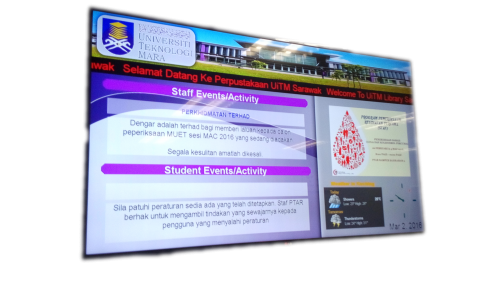 Communicate efficiently following your school agenda.
"Now that my university has equipped with screens and kiosks, I am always up-to-date with what is going on in the campus and I don't miss anymore my favorite initiatives. At the cafeteria, I can enjoy 100% my breaks while watching the latest news or stream yesterday's match as I know the screen will inform me at the same time if my classes have been rescheduled and when my next bus leaves the campus."
Junior student in Computer Technologies, Malaysia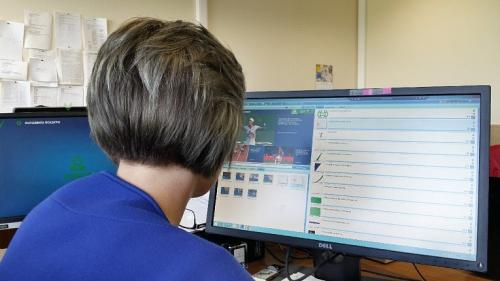 Content is easy to create and update.
"Administrative tasks are a burden to me. I used to waste so much time preparing, printing and pinning the canteen menu or information to parents and I am pretty sure no one actually read them! Now with Elementi, I can share information with one click directly from my computer. I can easily update the screen content by myself and with dynamic presentations I can show so much more than before like after-school activities offered to children. I have just added a video I made with my smartphone during our school trip last week. My life as school principal just gets easier!"
Elementary school principal, Russia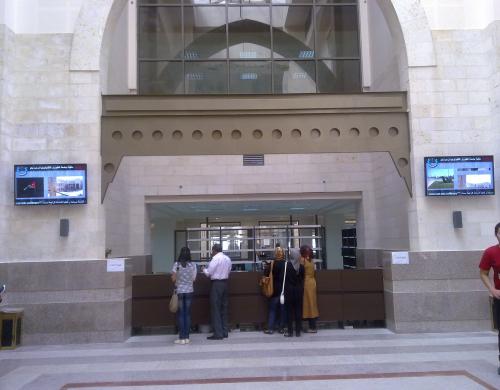 Budget is under control.
"Every penny of my annual budget is preassigned and I don't have much room for recurring fees. With SpinetiX, my budget is controlled: we opted for the SpinetiX digital signage solution once and for all and this is the lowest operation cost I ever experienced with a piece of IT hardware. We have had absolutely no hidden or recurrent expenses and no maintenance costs thanks to the reliability of the solution."
University CFO, Jordan
Driving the digital transformation of schools and universities.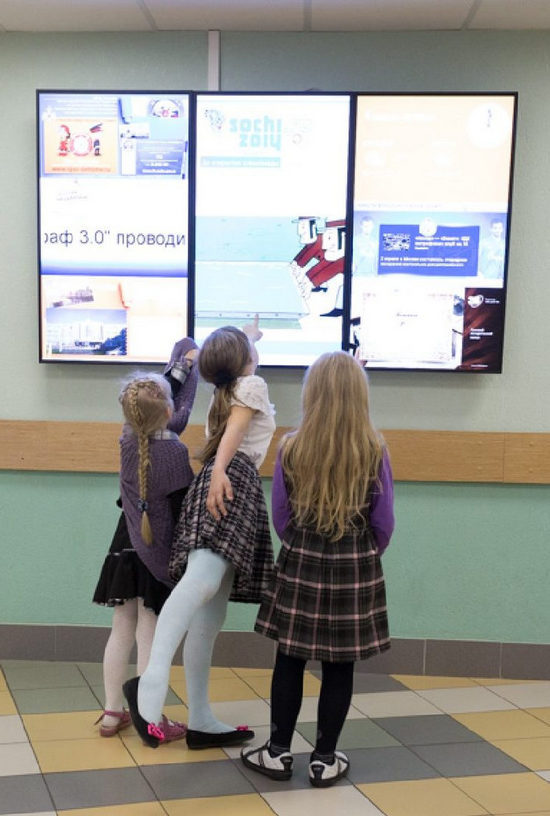 Inspiring the next generation of leaders.
Want to convey important information to children and students? Speak to them in their digital language and redefine the way your message is delivered.
As a world leader in providing visual communication on digital screens, SpinetiX enables the digital transformation of schools and universities around the globe. For example, more than 400 info screens with SpinetiX HMP players installed so far in the schools of St. Petersburg redefine the way teachers and pupils interact in the entire region.
SpinetiX is committed to maintaining a close dialogue with key decision-makers from the field of Education. We participate in local and international events dedicated to education. CEO Francesco Ziliani took part in the discussion together with Russian minister of education Olga Vasilyeva at the 2019 St. Petersburg International Educational Forum.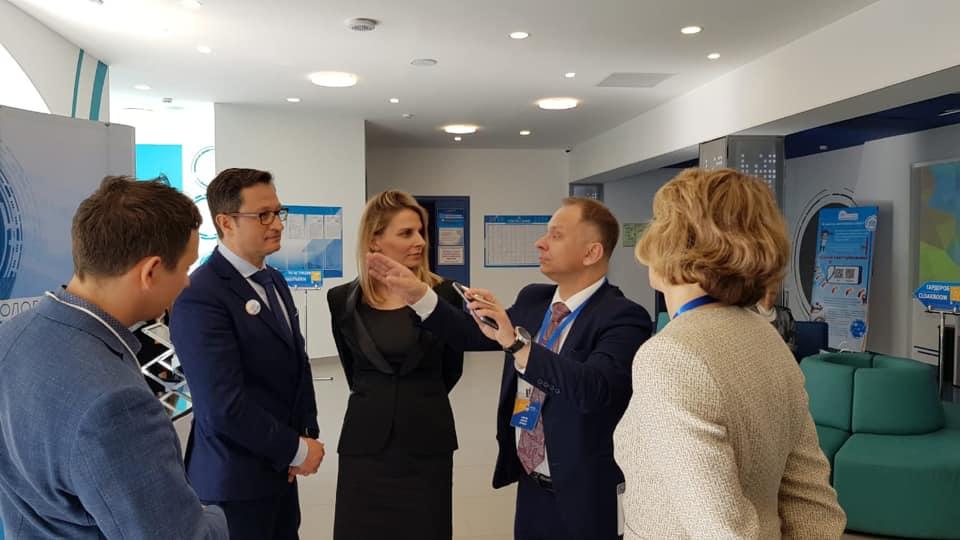 Watch SpinetiX CEO Francesco Ziliani discuss the digital transformation in today's learning place.
The interview was conducted by students of the St. Petersburg Academy of Digital Technology - on of the schools where the InfoZone project, featuring SpinetiX digital signage technology was deployed. It was part of Francesco's visit at the 10th International Educational Forum in St. Petersburg where he shared insights for the benefits of digital signage in Education.
Take part in the digital transformation journey.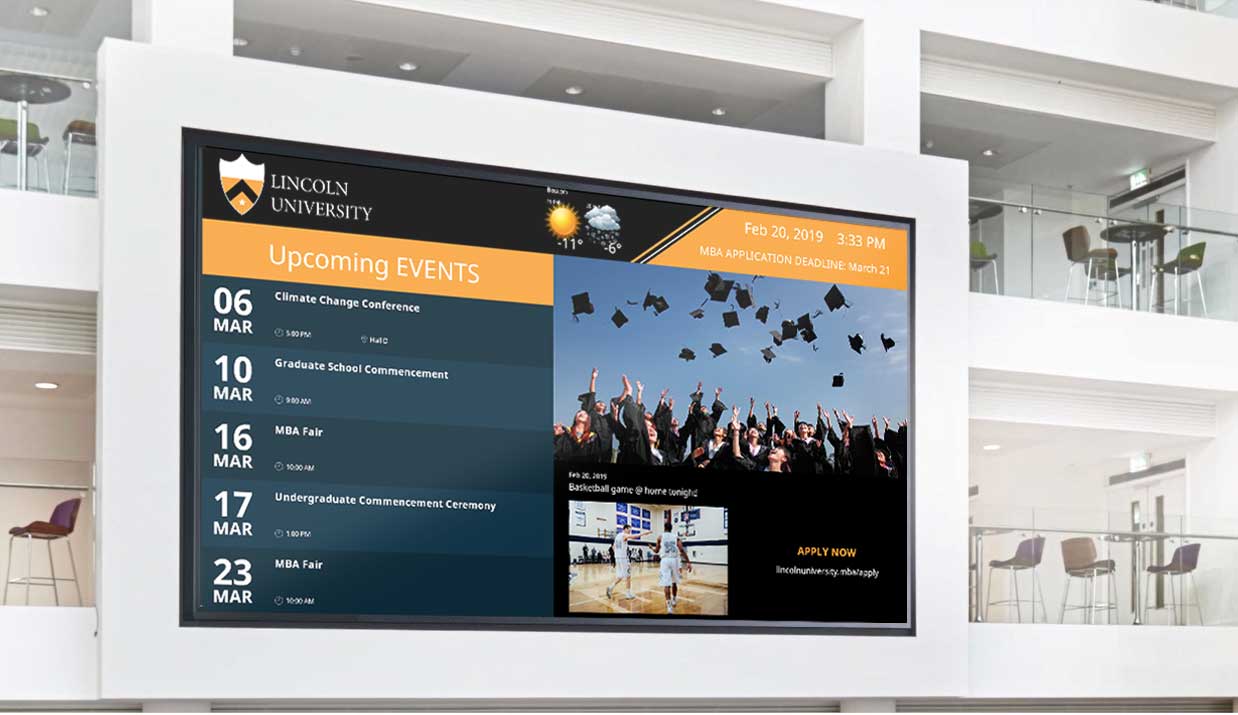 Discover how visual communication brought by SpinetiX on screens stimulates interactions between students, teachers, parents and every other stakeholder at schools and universities. Download the presentation and the Elementi demo project tailored to the Education sector to see and showcase the benefits of digital signage.
They chose SpinetiX:
The University of Ottawa - Canada
Federal Institute of Technology - Switzerland
Jordania Tech University - Jordan
Northeastern University - USA
Singapore Institute of Technology - Singapore
Monash University - Malaysia
IMD Business School - Switzerland
La Sorbonne University - France
University of South California - USA
Toronto University - Canada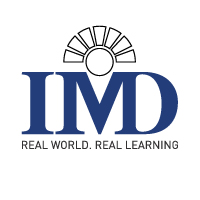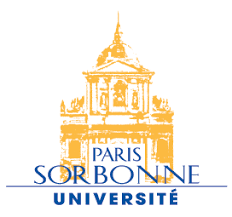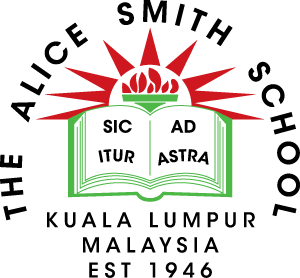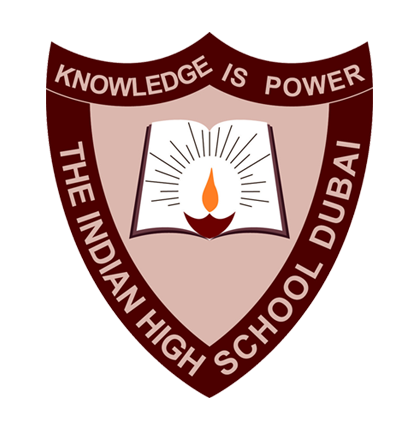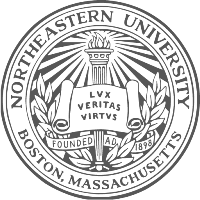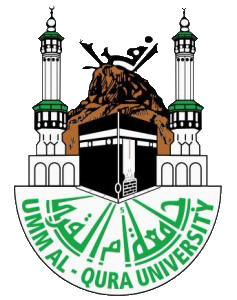 Contact us:
Now let's talk about your project. Contact us to talk about your specific needs and to learn more how SpinetiX can address them: