Goethe University Frankfurt, Germany
Forty Screen Locations, Five Campuses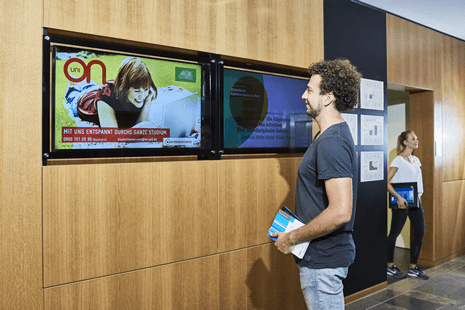 SpinetiX technology is present in one of Germany's largest educational institutions to diffuse communication to more than 40,000 students daily.
The SpinetiX digital signage solution installed at Goethe University  is popular for its ease of use, ability to centralize content management across multiple geographical locations, and minimal maintenance required.
Challenges
The strict requirement for a centralized and scalable solution that is robust enough to require minimal maintenance and be managed by a small team, tipped the scale overwhelmingly in favor of SpinetiX.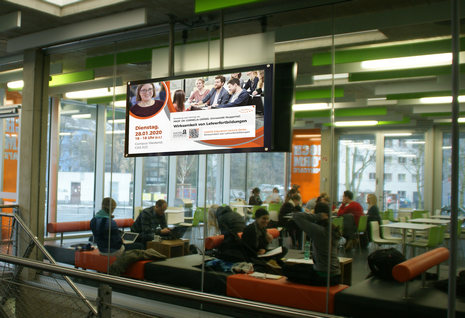 Content and maintenance should be managed centrally while deployed across multiple remote campuses
Reliable professional-grade technology that is able to run for at least 10 hours a day, 7 days a week and requires minimum maintenance is to be prioritized
The system should deliver content securely from multiple sources of data including social media accounts, calendars and local city information
We love the scalability of the solution. We grow our network little by little, starting initially with a few screen locations. This has now grown to 40. In the future we are considering expanding the network to even more locations.
Solution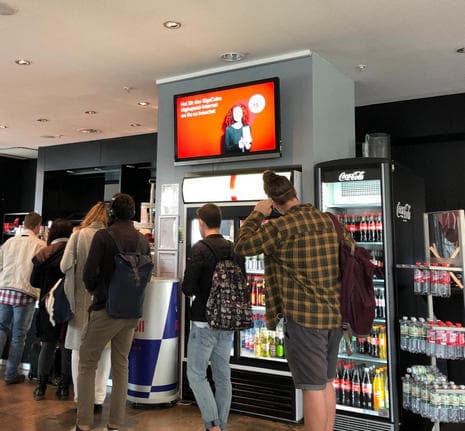 Centralized content management with Elementi Software and SpinetiX HMP players
40 SpinetiX HMP300 players provided by SpinetiX Certified Gold Dealer Vidco Studios was deployed by the university IT department across all five university campuses at 40 single-screen locations.
A single staff member equipped with Elementi M digital signage software, installed on a PC at the CampuService office is used to create, manage, update, and distribute content across all locations.
Results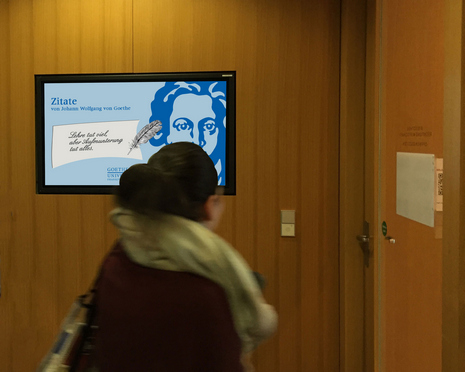 A system that grew on students and staff
Students and staff alike adore the depth of information that the system brings on the go. Digital signage has become an essential channel of communication for the university. Locations where screens are installed have become self-made social hot spots where students and staff come to seek for information and interact with each other.
Now it's Your Turn. Contact us.
Let's talk about your project. Contact us to talk about your specific needs and to learn more how SpinetiX can address them: