Digital Signage Video Walls
Maximize your 'Wow'.
Architectural video walls redefine interior spaces by providing endless possibilities for creative expression and by offering a dynamic new way to deliver art and information. SpinetiX videowall technology is unique: it has been engineered for the world's most demanding environments to deliver superior visual performance at the highest level of reliability and flexibility.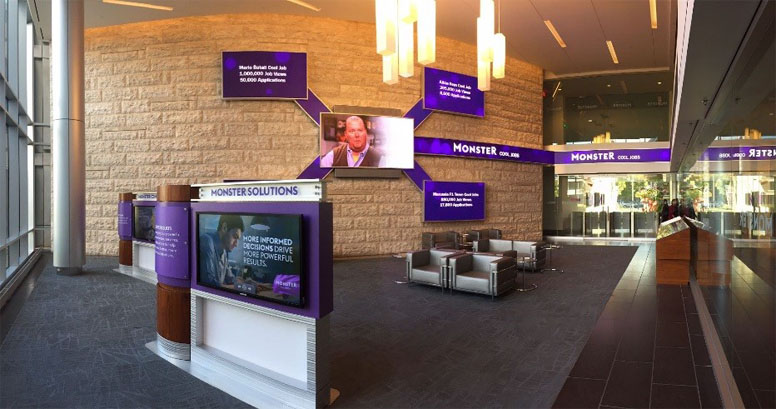 Unleash your creativity.
SpinetiX videowall solutions are scalable: anytime you can add more players and increase the size of your layout or change the space between the screens or their orientation. You can even mix different display technologies such as LED and projectors to create dramatic impactful effects. Our technology is unique in synchronizing both live video streaming and text tickers across multiple displays without the need of complex and expensive video controllers.
Inspiring is your business. Simplicity is ours.
Thanks to our Elementi software, videowall technology is more accessible than ever. We offer unique content creation features specifically designed for videowall applications. These make it simple to realize even the most demanding videowall installations.
Classical dimension or a custom configuration? With Elementi you can create video wall of any size, orientation and shape. Elementi includes tools that can automatically adapt 4K video and ultra-high resolution imagery, so that animating messages across your video wall is always efficient, precise and sharp.
Easily deliver seamless, life-like videowall experiences.

With Elementi's Multiscreen mode in combination with our advanced-featured HMP350 player, you can design seamless, life-like videowall experiences. Creating, scheduling and publishing a videowall project is as simple and intuitive as deploying to a single screen. Elementi automatically synchronizes content across any number of displays so scalability is never an issue. You can easily combine and display multiple layers of content, including text, widgets, video streaming and more. HMP350 and Elementi together are your perfect videowall solution.
Applications and benefits.
With SpinetiX, your video wall is affordable, reliable and easy to setup. Reap the benefits of the 'Wow' effect your video wall creates in a wide array of applications: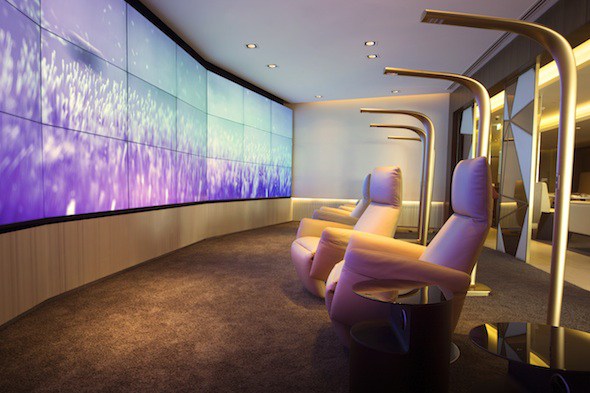 ✔ Give your content wings in public information environments such as airport terminals or in other transportation scenarios.
✔ Enhance your customers' experience in all sorts of hospitality deployments (conference centers, institutional campuses, hotels and restaurants).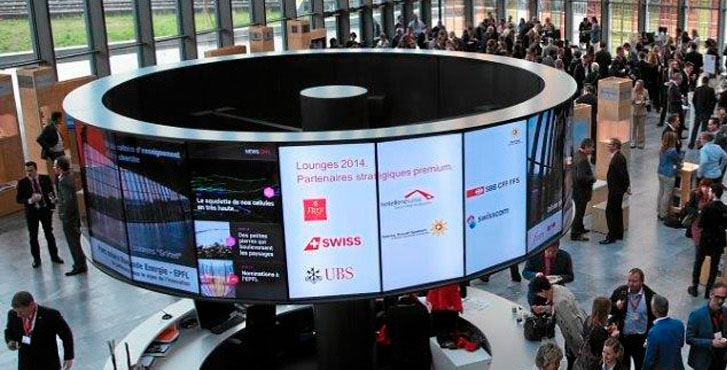 ✔ Elevate your communication in corporate environments. Our flexible solutions empower you to deliver tailored messaging where most needed and when desired.
✔ Invigorate your advertising, impose your brand, or create immersive interactive experiences: larger eye-catching display walls with consistently bright and inviting images will capture and hold your audience's attention just the way you want it.
Favor ease of use and reliability.
SpinetiX digital signage solution is easy to install, easy to deploy, easy to use and easy to manage.
Our products feature the highest quality and 24/7 reliability. We engineer technology that gives you modularity and scalability necessary for maximum flexibility.
Discover more digital signage applications.
Contact us.
Now let's talk about your project. Contact us to talk about your specific needs and to learn more how SpinetiX can address them: