Intel Technology Partnership with SpinetiX
SpinetiX is a proud member of the Intel® Partner Alliance.
SpinetiX is a Gold member of the Intel Partner Alliance, a global ecosystem of 400+ member companies which provide scalable, interoperable solutions that accelerate deployment of intelligent devices and end-to-end analytics.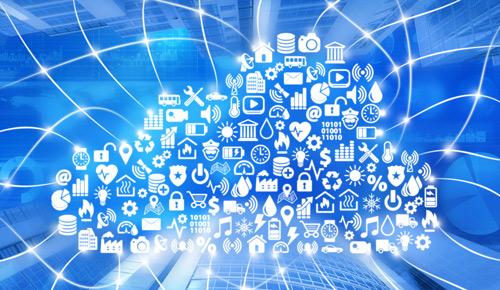 Internet of Things & Digital Signage
Our partnership with Intel illustrates our common understanding of the exponential power of data. With the acceleration of the internet of things (IoT) and Digital Signage being part of the digitization of buildings and cities, we are driving this transformation making infrastructure more reliable, efficient and connected.
Visual Solutions Specialist
SpinetiX recently joined the newly created Intel's Retail Visual Solutions Specialty Program. Thanks to our close collaboration with Intel, we take advantage of the latest technologies, enabling us to constantly innovate and deliver cutting-edge technology and first-in-market solutions. As part of our vision, Digital Signage becomes a dynamic and interactive platform to stream personalized content and offer near-real-time updates, accessible to a wider range of businesses and industries.
New Solution powered by Intel architecture
SpinetiX and Intel are collaborating to deliver an integrated, highly secure, manageable digital signage solution designed specifically for small and midsize businesses across vertical segments, including telecommunications and retail. The comprehensive, end-to-end solution includes SpinetiX ARYA™, a cloud-based digital signage application, and DSOS™, developed for Intel® architecture and validated across the Intel® NUC product line to answer the demand of digital signage applications.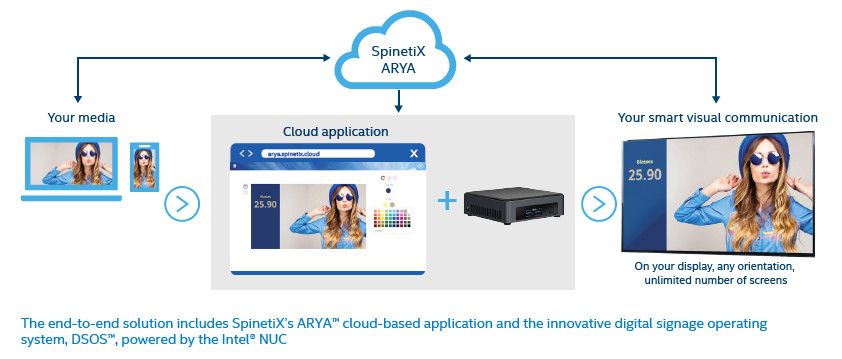 Additional information.
You are interested in the Intel Technology Partnership and you want to know more? Discover below some additional information and do not hesitate to contact us if you need further details.