Digital Signage for Healthcare
Create a supportive environment and focus on care.
For medical practices, veterinarians, dental practices, opticians, clinics, hospitals, laboratories and other healthcare institutions.
You are dedicated to caring for your patients and providing them with top quality health services. Yet, too often, your waiting room is crowded and people get stressed and impatient while some wait unnecessarily because they lack basic health information. The SpinetiX digital signage solution helps you improve communication with patients. For example, by showing relevant information about your practice and its services, or by broadcasting prevention campaigns and health advice during waiting times. It will reduce anxiety and perceived waiting time and your patients will be in a better position to receive treatment.
Success stories at a glance.
From the Hannibal clinic in Tunisia to Ostrava military university hospital in the Czech Republic, we empower hundreds of healthcare institutions around the globe with their digital transformation. From independent doctors to major hospitals, we are able to support you thanks to our ecosystem of partners and distributors.
IMED - Spain
For their new hospitals in Spain, IMED wanted to improve communication with patients through a multi-site digital signage system. Thanks to SpinetiX, they can show relevant information about the hospital and its services, broadcast prevention campaigns and health advice.
Geneva University Hospitals - Switzerland
SpinetiX empowers visitors information all across the hospital, from waiting rooms to the food court.
It allows staff to directly communicate with the hospital stakeholders on health-related subjects.
Vidant Medical Center – USA
"We care for children in rooms equipped with immersive video. Children focus on this amazing universe and relax instantly which makes our work so much easier."
Susan Sugg, Manager of Child Life Services at Vidant
Your benefits.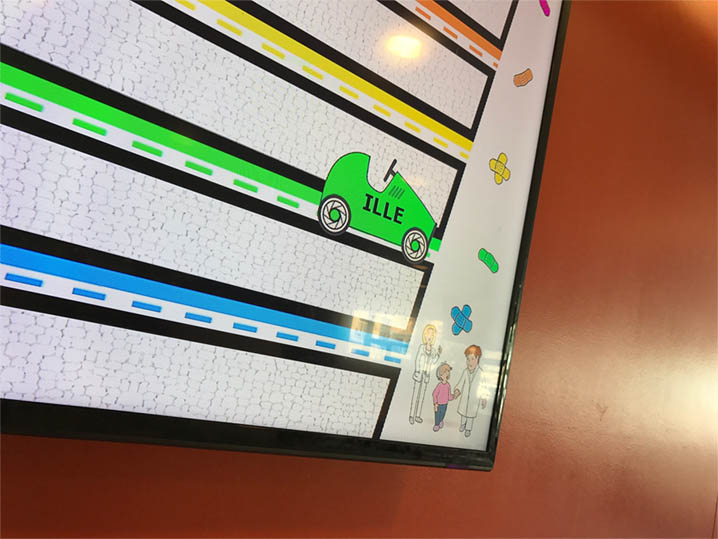 A smart queuing management system.
"When I arrived at the emergency registration desk, the person at the reception gave my son a blue car toy with his initials on it. She explained to me that the same car would appear on the screens and that we could follow its path to the emergency room. We could see the other cars before us with different levels of emergency depending on their color. It was much more comfortable to estimate and manage the waiting time with this little game and I could focus on keeping my kid calm. The whole place was surprisingly peaceful for an emergency waiting room and it helped me deal with stress until my son was taken care of."
Dad with his son in an emergency room, Geneva, Switzerland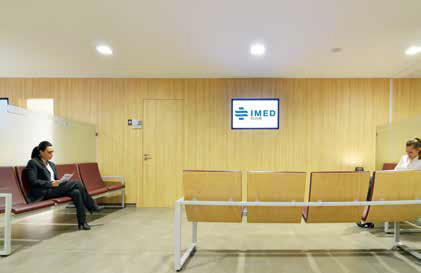 Broadcast live information and reduce operation costs.
"We wanted to replace our billboards with screens in order to display accurate news on a daily basis: residents' birthdays, menus of the day, pictures of the latest activities... With the SpinetiX digital signage solution, the Excel sheets we use to update the screen content are also connected to our website. In one click, all our communication tools are updated. This exercise substantially reduced our operational costs."
Director of a nursing home in Singapore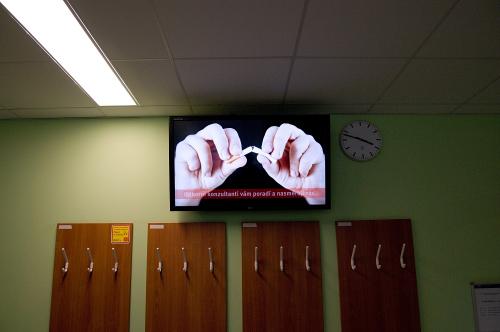 Focus on providing quality care.
"I used to spend five minutes with each of my patients repeating the same dental care advice over and over again. So I decided to install a screen in my waiting room and use Elementi to feature videos on how to brush your teeth and other dental-care related information. This way I have more time during my consultations for specific advice to each of my patients and they actually learn something while waiting. I chose SpinetiX because I can easily update the dynamic presentation myself, it only takes me a few minutes each time I want to change the content."
Dentist, Belgium
Discover how to take part in the digital transformation journey.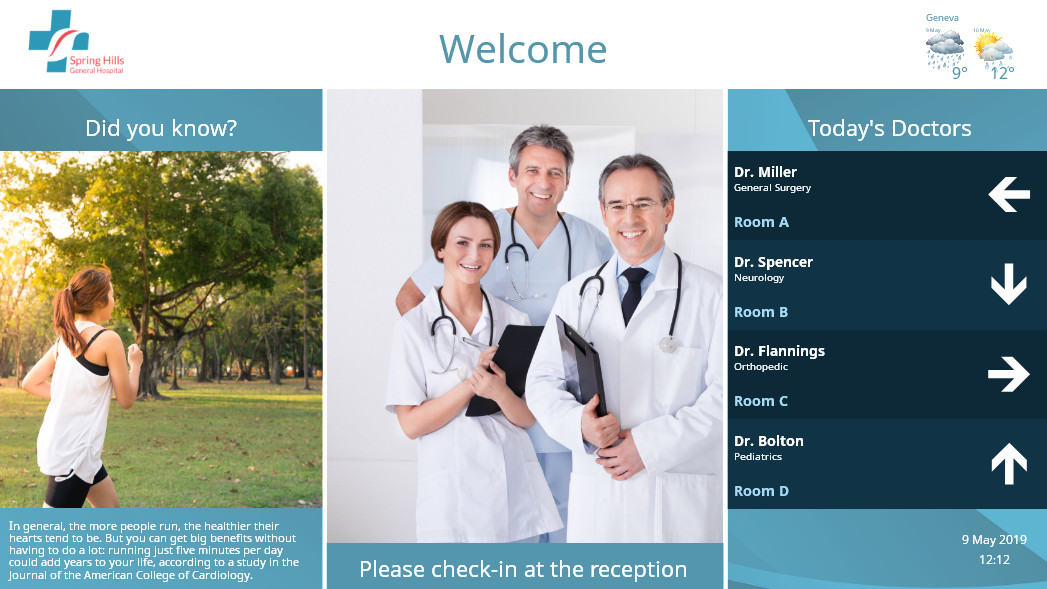 Discover how visual communication brought by SpinetiX on screens stimulates interactions between healthcare professionals and patients at medical institutions of all shapes and sizes. Download the presentation and the Elementi demo project tailored to the Healthcare sector to see and showcase the benefits of digital signage.
They chose SpinetiX:
Medikar - Turkey
HUG - Geneva Hospital - Switzerland
Vidant Medical Center - USA
IMED - Spain
Orlando Hospital - USA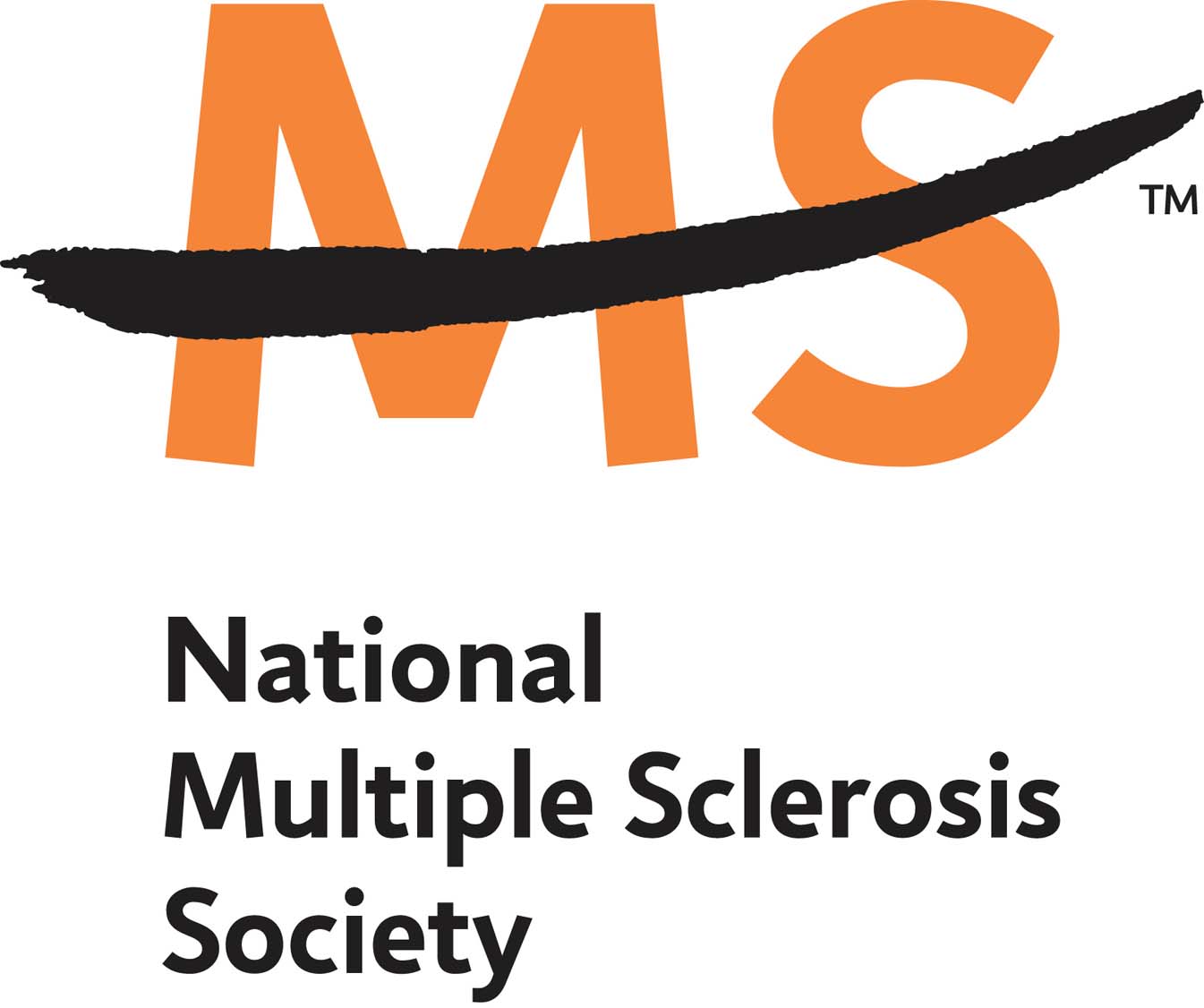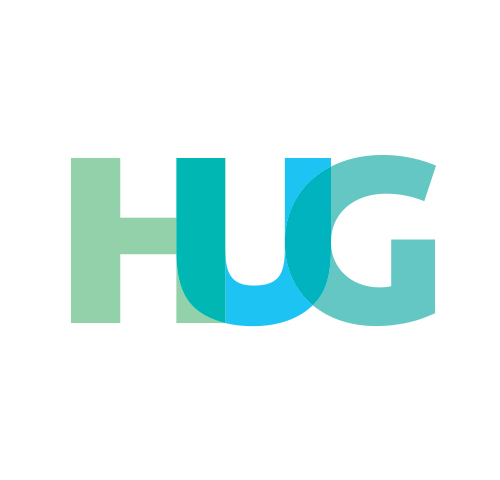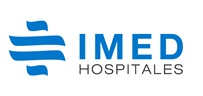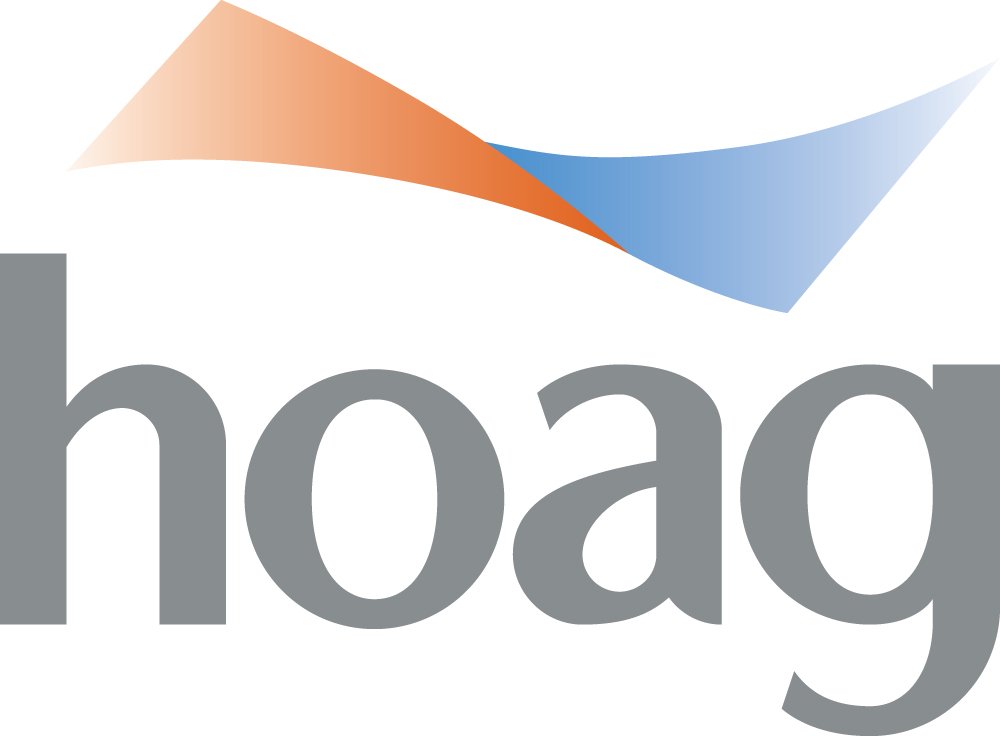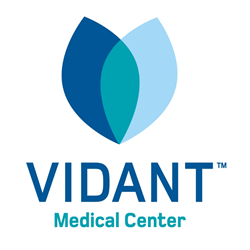 Contact us:
Now let's talk about your project. Contact us to talk about your specific needs and to learn more how SpinetiX can address them: