Digital Signage Oriented Towards the Future
Barcelona International Convention Center, Spain
Part of Fira de Barcelona, featuring a 3000-seat auditorium and a surface area of 100'000 m2, the Barcelona International Convention Center (also known as CCIB) forms the second largest trade fair and exhibition center in Europe. The SpinetiX Complete Digital Signage Solution forms a key element of the Convention Center's service offer to event organizers
With its venue's modern architecture, unique setting, and high-tech offer, CCIB is known for offering first-class services that can fulfil the requirements of any kind of event. Digital signage is no exception, and the SpinetiX Complete Digital Signage Solution is part of the DNA of the Convention Center.
Challenges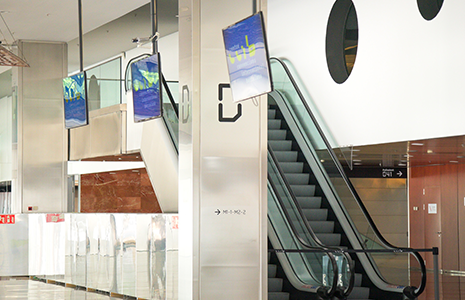 Help event organizers go beyond traditional printed signage serving to plan and update engaging content in advance and on the fly
Facilitate the display of different content at distinct locations ranging from speaker information to wayfinding to marketing communications
Provide a scalable platform to accommodate the Center's vision for future expansions of the installation
Event organizers need to make last-minute changes right before and even during events. It is indeed where digital signage comes into play and where its benefits start to shine.
Solution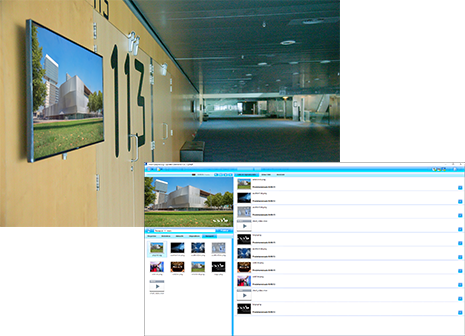 Flexible centralized content management with Elementi Digital Signage Software
Elementi digital signage software is used to create and configure content, as well as schedule and distribute it from a single centralized spot to the multiple screen locations across the venue and office spaces. Content distribution is managed by CCIB's own IT department.
A fleet of robust SpinetiX HMP players
SpinetiX HMP digital signage players, some of them in constant operation for more than 8 years, ensure reliable content distribution across the CCIB venues and offices and work seamlessly with the Elementi software. First deployed in 2014, the fleet of HMP200 now numbers 50 players – each installed behind a 43" to 45" display. Engineered in Switzerland and assembled in Germany, SpinetiX HMP players are known for their robust fanless form factor and professional performance.
A scalable system oriented towards the future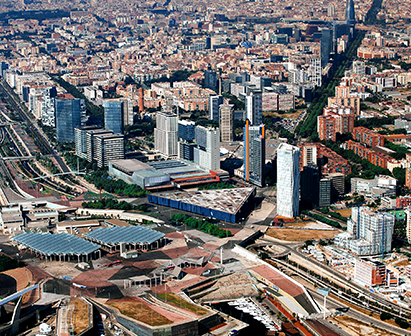 Highly open to integration with third party systems and a modular end-to-end solution, the digital signage system at CCIB has become part of the DNA of the convention center. It is designed to grow and evolve with the Center's needs and is part of the vision CCIB has around its current and future service offer and communications strategy.
See more success stories.
Now it's Your Turn. Contact us.
Let's talk about your project. Contact us to talk about your specific needs and to learn more how SpinetiX can address them: