Join SpinetiX at Almo E4v
Learn About the Impact of Digital Signage in Corporate AV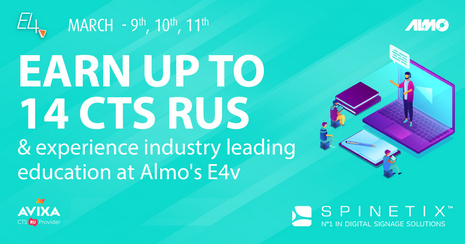 Join us online for Almo E4v on March 9, 10, and 11, for an all-live all-digital event where we'll show you how to navigate the new reality of work with digital signage.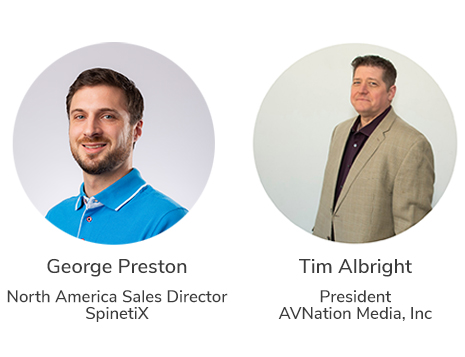 Watch Tim Albright from AVNation interview George Preston, North America Sales Director at SpinetiX who will discuss the impact of digital signage in corporate AV in the context of the new normal. Digital Signage helps make the workplace safer, strengthen bonds with employees and make them more involved in the organization. It is an existing proven technology to optimize the modern workspace for safety and productivity.
Cloud Videowall and LED arrays with SpinetiX ARYA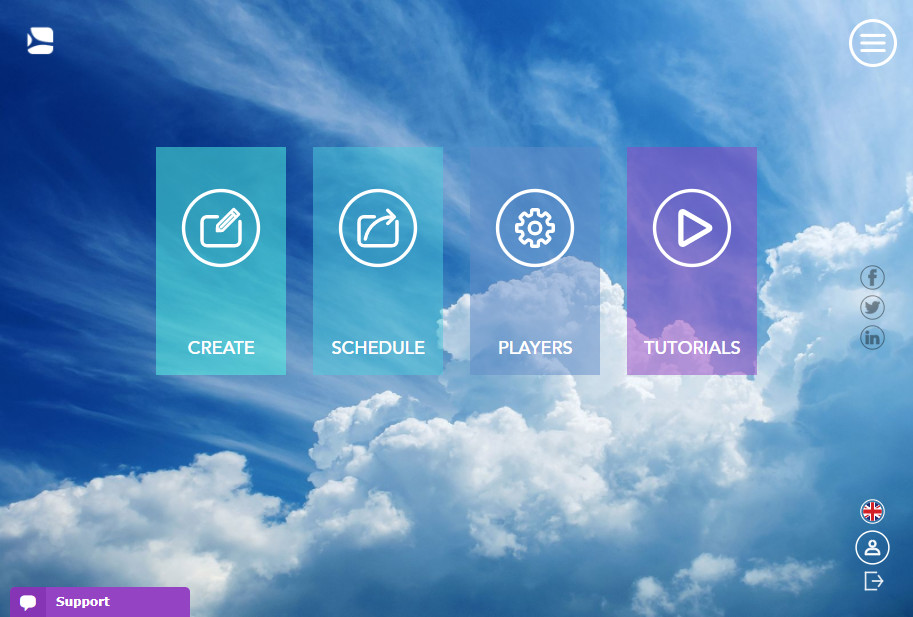 Register for Almo E4v to learn about SpinetiX ARYA cloud. We will highlight the latest features combining the simplicity of the cloud with advanced content creation for video-walls and LED screens.