Matrex Center, Moscow.
A one-of-a-kind business and entertainment space.
Skolkovo Innovation Center chose SpinetiX to equip its poster-child Matrex Center building with an impressive 8-floor video wall. The completed biggest ring of the video wall is powered by high-precision projectors and controlled by cutting-edge SpinetiX technology. With a total of 22 SpinetiX HMPs installed by the end of Summer 2017, there are now 7 more floors of projector video wall to equip!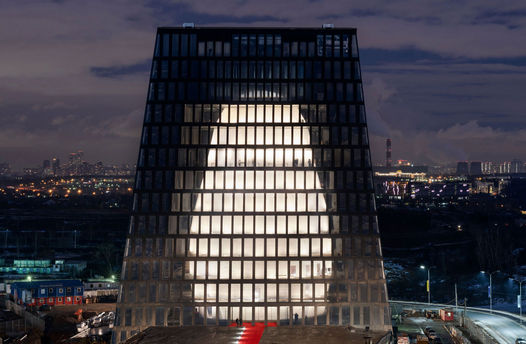 Matrex Center is a one-of-a-kind business and entertainment edifice combining a museum, office space, and residential apartments built in the form of a truncated pyramid.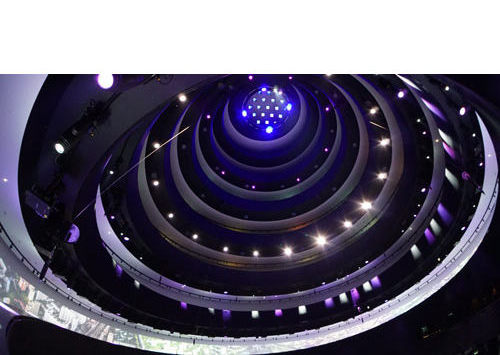 8 floors of SpinetiX videowall.
The atrium of the building resembles a Russian doll – matryoshka – and lies at the very heart of the building. It features a spiral ramp climbing from the ground floor all the way up to Level 8. When fully completed, the winding video wall will serve as the resident Museum of Innovations's art gallery.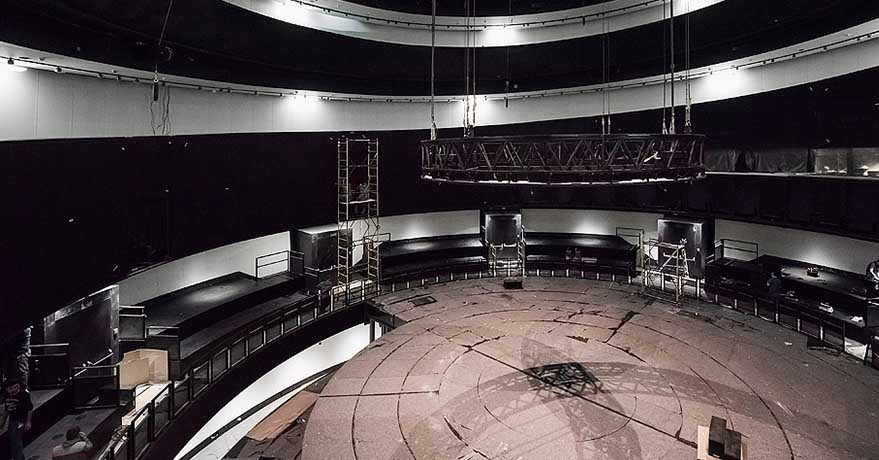 Sofit Light, the video-wall installer and a SpinetiX Authorized Dealer, won the prestigious "Best audiovisual solution for exhibition spaces" award at Integrated Systems Russia for its unique installation at Matrex Center. Among the advantages Sofit Light highlights the opportunity of SpinetiX technology to manage both visual and audio content.