Transform Customer Service With Live Video Interactions
High-value customer relationships require a collaborative and interactive solution.
Attract. Connect. Delight.
Our integrated solution combines digital signage screens and livechat video technology. It provides the powerful on-site collaboration and communications platform designed for forward thinking businesses, smart cities, and institutions. With our live-agent video calling solution, you remain efficient while engaging in real-time customer conversations from any location.
Ready to take on-site customer experience to the next level?
As technology continues to play a larger role in our everyday and redefines how we work on-site and remotely, businesses and institutions look for ways to embrace this new paradigm to ultimately improve the efficiency of their operations.
How will your business benefit?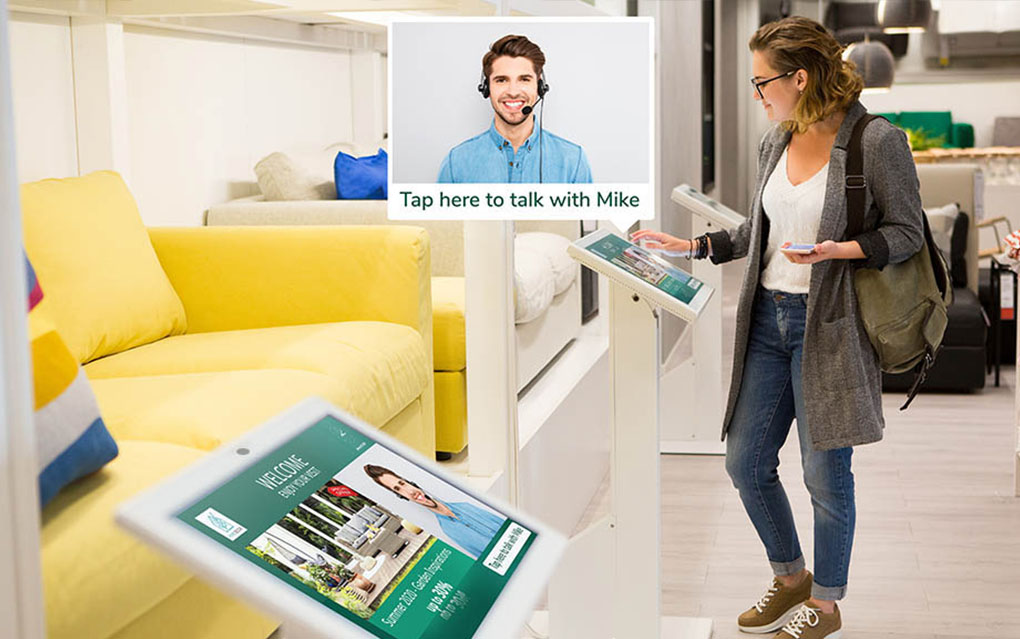 Retail
Equip your store with SpinetiX-powered live video customer support kiosks to reduce the cost of business and reach out to more customers. Your shoppers will go to the nearest kiosk connected to your best product experts. When the kiosk is not used for customer service, the screen shows the latest offers or can serve as a wayfinding tool. This helps you enhance your customers' experience, connect them with the right people on your team, and in the meantime engage them with your marketing messages.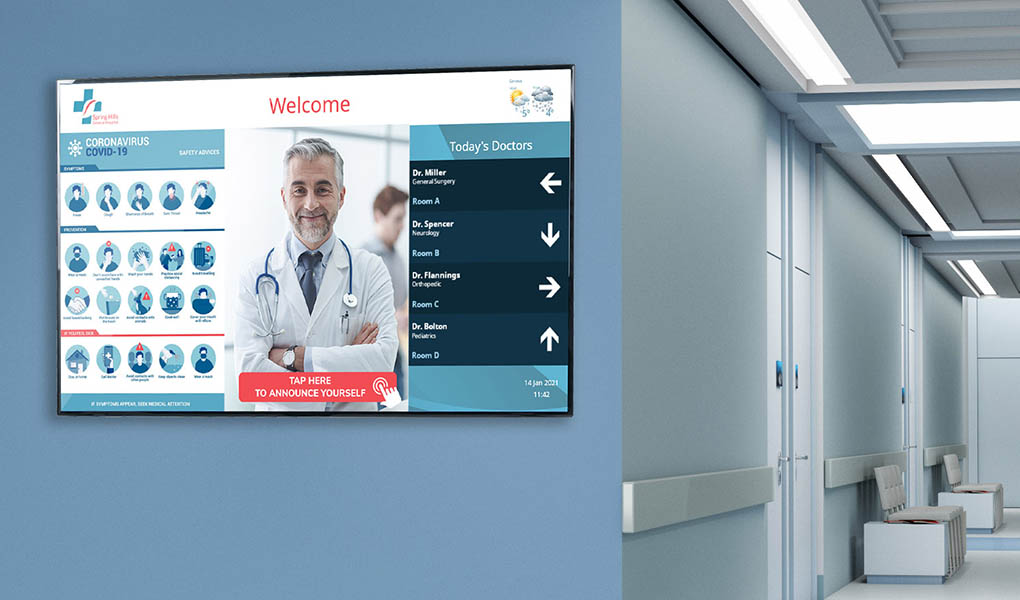 Healthcare & Telehealth
Comply with rigorous health-safety standards while providing live virtual care. With powerful integrated technology like sensors for measuring temperature, face-mask scan, and video camera for live-agent video calling, you will expedite triage, disposition non-acute cases, and provide timely consults.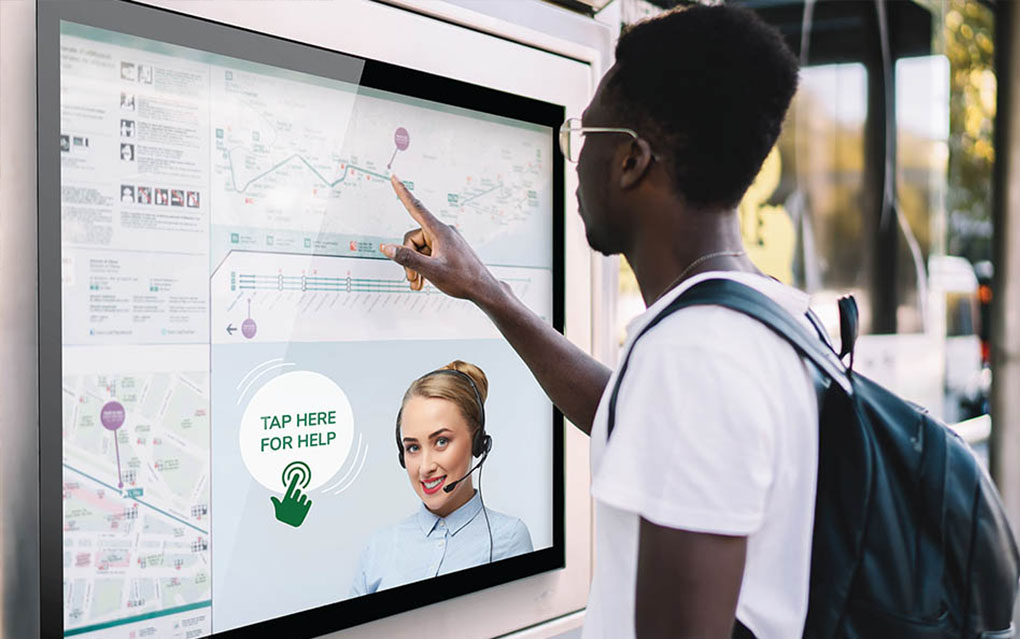 Transportation & Smart City
Create safer and more connected travel and commuting experiences. Build on top of already existing public signage displays with powerful integrated video-call technology. Help travelers and tourists get live support on the spot. Reduce traffic and lines at physical information desks.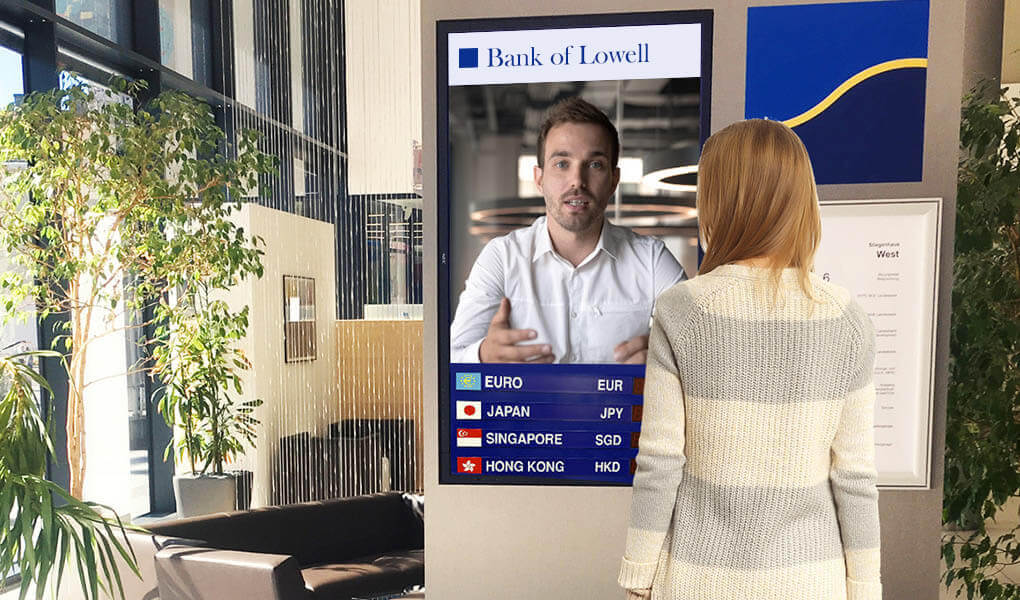 Banking
Provide personalized customer service with video-enabled live agents who can efficiently help and advise clients for their non-teller banking needs. Your customers enjoy a lifelike and in-branch experience with your best experts cost-efficiently spread remotely across your entire organization.
Live-Agent Video Calling at a Glance
Our live-agent solution features the SpinetiX HMP400 player combined with the DSOS KIOSK License.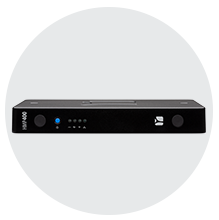 HMP400 Player
The powerful hardware you need. Delivers 4K at 60 fps, 24/7. Includes Wi-Fi version, PoE+, and more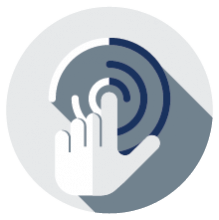 DSOS KIOSK License
Activated on HMP400. Helps you deliver rich interactive content on any display with HTML5
Our Live Agent Solution can be equipped with a RichCall-powered video call option allowing customers to instantly connect with a remote expert. You just need a valid RichCall account to enable video calling from any digital signage screen.
Now let's talk about your project!
Contact us: