Partnering with Sharp/NEC for
The Ready-to-Use Signage Solution
Plug & Play.
Digital Signage
Sharp/NEC displays integrated with Intel® SDM, SpinetiX ARYA™ CMS, and DSOS™ by SpinetiX – an OS designed for Intel® hardware architectures, offer an end-to-end ready-to-use digital signage solution making digital signage easy and more secure for both integrators and end users.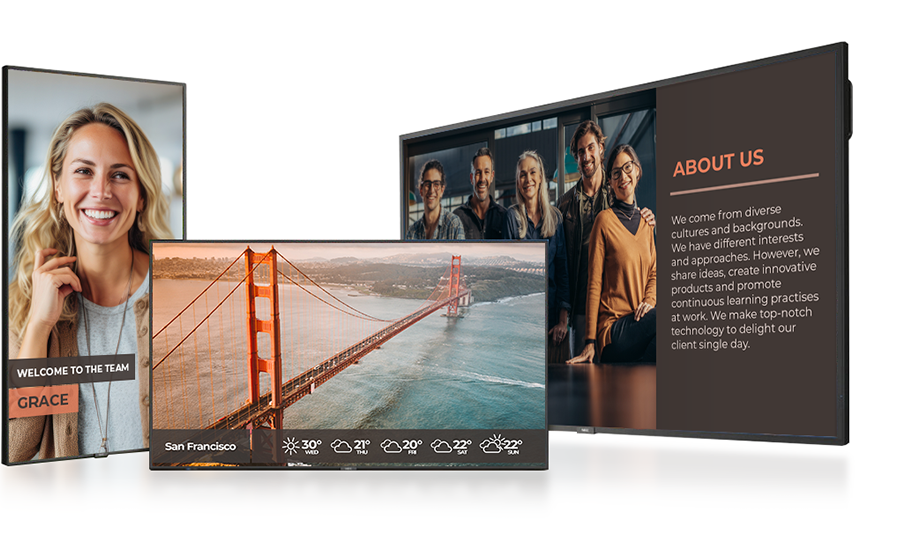 How Does 
Simple Work?
It takes 3 simple steps to impress your audience with stunning content. The award-winning CMS for enterprises, SpinetiX ARYA, has been praised for its simplicity and versatile scalability. Pre-installed on the NEC Intel®SDM, benefit from a complete signage solution designed to grow with your business.

The integration of SpinetiX ARYA into Sharp/NEC Displays offers a trusted, high quality solution
with seamless reliability and globally available support simplifying installation and maintenance.
See It
Watch the video below that we shot on the InfoComm floor showcasing the solution
and our partnership with Sharp/NEC.
The Benefits of SpinetiX ARYA
Free Cloud-Based CMS:
 
Award-winning digital signage cloud built for enterprises:
 
Create stunning content with customisable templates


Publish from anywhere on any number of screens for FREE

The Benefits of Sharp/NEC
Modular Computing:
 
Customisable open, modular computing options seamlessly embedded into NEC displays:
 
Embedded DSOS™ by SpinetiX – a purpose-built digital signage OS designed for Intel® hardware architectures
Integrated computing options available for 43 to 98 inch displays
Allows for maximum flexibility and scalability
Minimised power consumption
No additional cabling and power supply needed
 
The Benefits of NEC MultiSync®
Large Format Displays:
High quality manufacture for long life reliability, robust against the most demanding usage:
Models for budget-conscious to mission-critical usage


4K UHD pixel-free viewing


Landscape / portrait orientation


NaviSet Administrator 2 remote management software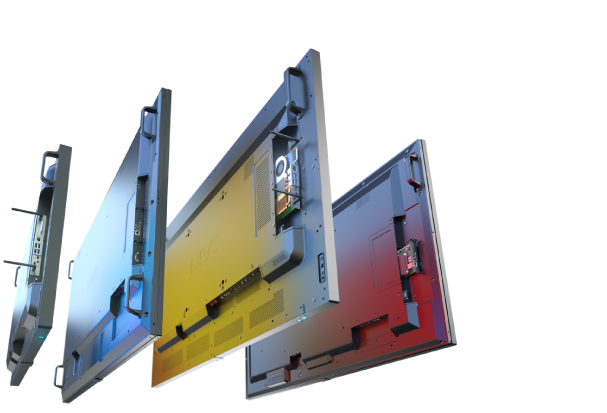 Interested? 
Contact Us Now: