The Price of Security in Digital Signage
Get your free white paper.
Does security really matter for your business?
Yes! No matter who you are: a One-Man-Show small business or a multinational corporation, it's important for you to consider security before moving on with your next digital display installation.
Why? When planning and deploying an audiovisual installation, you might have stakeholders with vastly different concerns towards security - typically, marketing and IT. This risks security not being taken seriously into account.
Security should be a priority for everyone. 
In a digital-signage context, a security attack may cost you downtime, lost advertising revenue, and even your company image. A compromised digital signage installation can also be used to attack other IT infrastructure. 

Our commitment to security.
At SpinetiX, we put security at the core of everything we do. This philosophy transpires in each of our products and solutions.
Did you know that our digital signage software, Elementi, uses a bullet-proof approach to help you securely, yet easily bring live data from your everyday Excel spreadsheets, social media accounts and more on your screen? Watch the video to learn more. 
What should you do?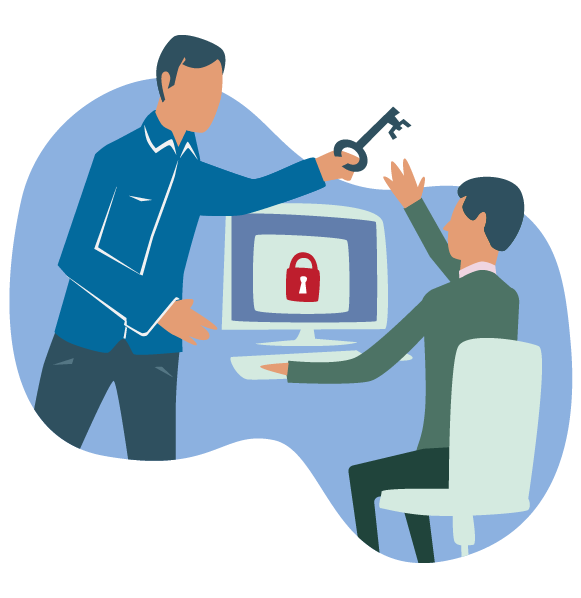 Get yourself acquainted. As an easy first step, download and read our free white paper. See how security plays a role in any digital signage installation. 
Rely on a digital signage professional. It is essential that you rely on both a digital signage manufacturer and installer whose expertise and experience you can trust. Contact a SpinetiX partner today...
What can you learn from our free white paper?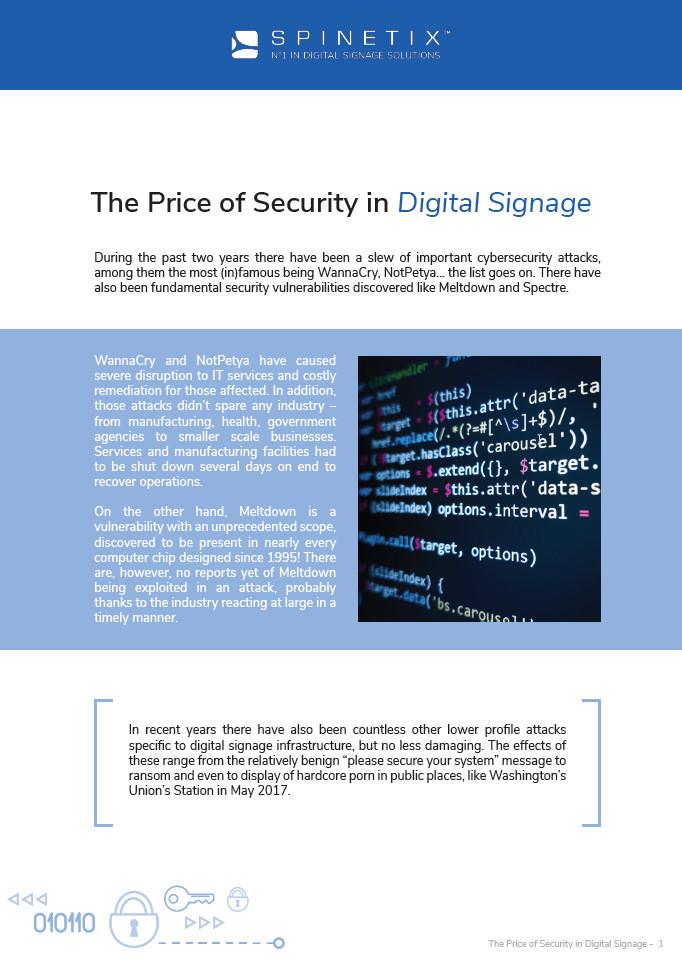 Put together by our Technology Architect and security expert, this free white paper will help you learn:
The price of security in digital signage.

What to consider when evaluating a digital signage solution.